Culinary arts
Find out all you need to know about culinary arts, the skills you can develop by studying them and the kind of careers they can open up.
If you have a passion for food and want to take your culinary techniques to the next level, studying culinary arts can open up a whole world of exciting, sometimes incredibly high-profile careers in some of the best restaurants and hotels around the world.
What is culinary arts?
Culinary arts covers everything from the preparation, cooking, plating, presentation and serving of food.
If you are passionate about food and want to turn that into a profession, a culinary education can be the perfect springboard for an exciting career.
A culinary arts education will introduce you to the secrets and skills of professional kitchens and open up all kinds of opportunities.
These can typically include:
chef
food and beverage manager
restaurant manager
catering manager
product development manager
culinary consultant.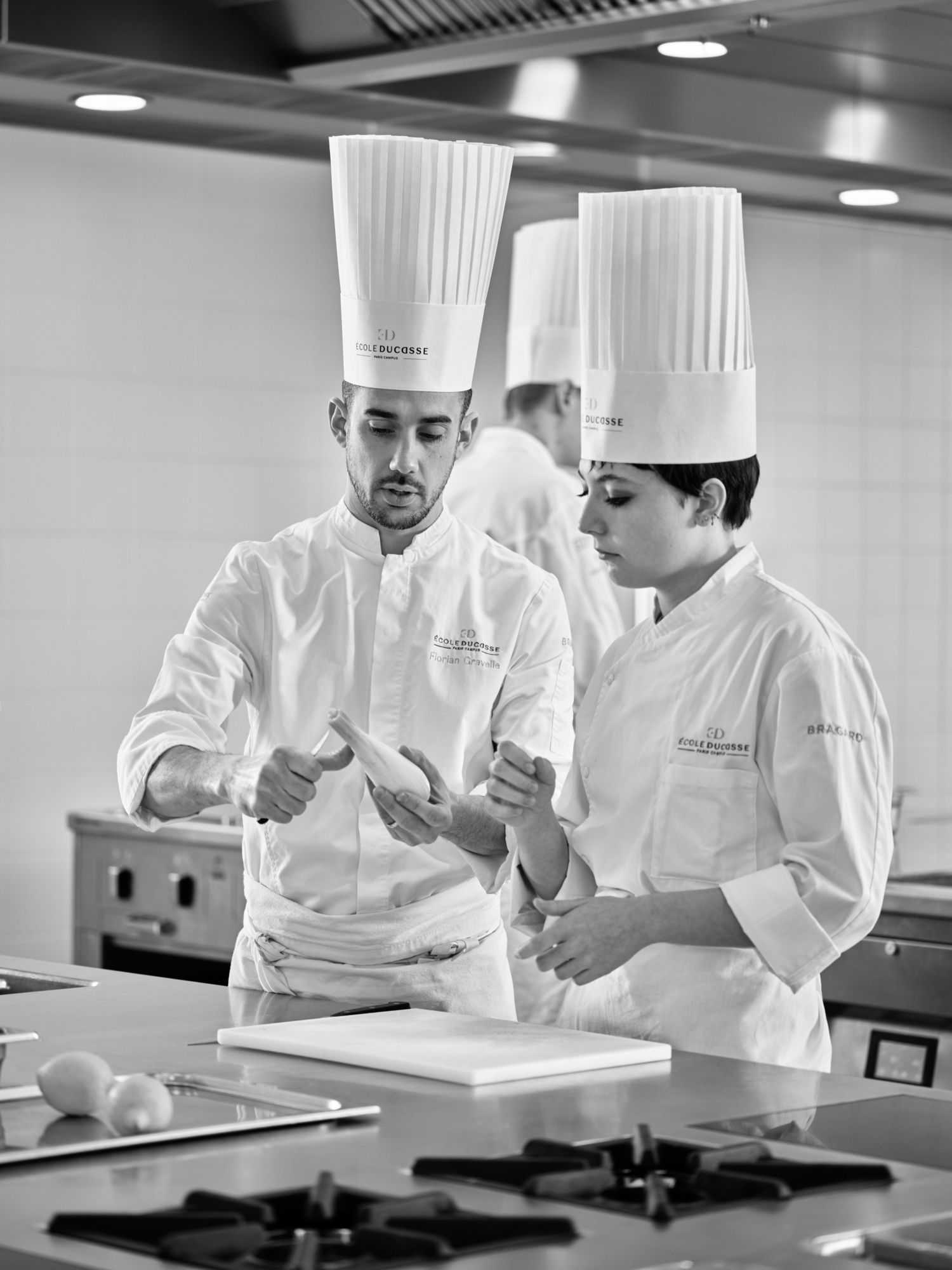 Culinary skills
Mastering the culinary arts involves learning new skills and contemporary cooking techniques essential in any modern kitchen. The best culinary arts programs are taught by highly regarded chefs who will ensure you develop first-class culinary skills.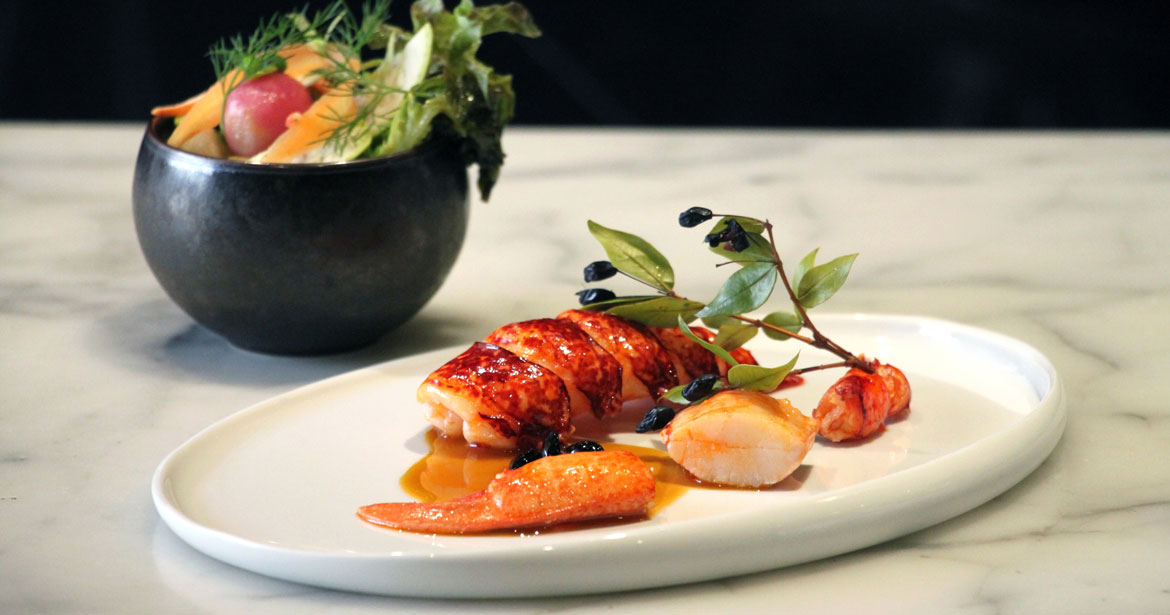 Food preparation
All culinary arts students will need to master the basics of food preparation, including knife skills such as dicing and mincing, how to debone fish, cut meat and chop vegetables.
These essentials will allow you to prepare food quickly, efficiently and safely.
Sauces and stocks
Culinary arts students will learn how to make the main sauces that form the basis of classic French cuisine, such as Béchamel, Hollandaise and Velouté.
They will also learn how to prepare stock, bouillon and broths used in a wide variety of world cuisines.
Flavour and food pairing
A refined palate is essential if you're going to excel in the culinary arts, so you will learn how to detect different flavors, how to balance them and how to develop new taste sensations.
You will also learn how to pair different foods and understand which foods go well together – and which do not.
Presentation
How food looks is almost as important as how it tastes, so you will develop a range of plating and presentation skills, from selecting the right plate and garnishing to those essential last touches before the dish leaves the kitchen.
Food science
Learn the science behind cooking, how food changes when cooked and how to apply different techniques and technologies to deliver new and exciting flavor sensations.
And importantly, how to fix things if they go wrong.
Life and business skills
It's not all about the cooking – you will also learn a range of essential 'soft' skills such as time management, discipline, communication and organization.
The best culinary arts programs will also teach you the essentials of running a business, from accounting, finance and budgeting to marketing, strategy and procurement.
Culinary schools
If you've decided to study culinary arts, the next question is which culinary school is the right one? While most will be able to provide a reasonable level of culinary training, there are several factors to consider in your decision.
Culinary arts courses
Culinary arts courses come in all shapes and sizes, so wherever you are in your learning journey and whatever your goals, you should be able to find something suitable.
Whether you're a school-leaver, a career switcher or one of the many culinary arts professionals looking to accelerate their careers, the best schools offer a full menu of culinary arts courses to choose from.
These include Bachelor's degrees, diplomas, specialist individual skills courses and professional development programs.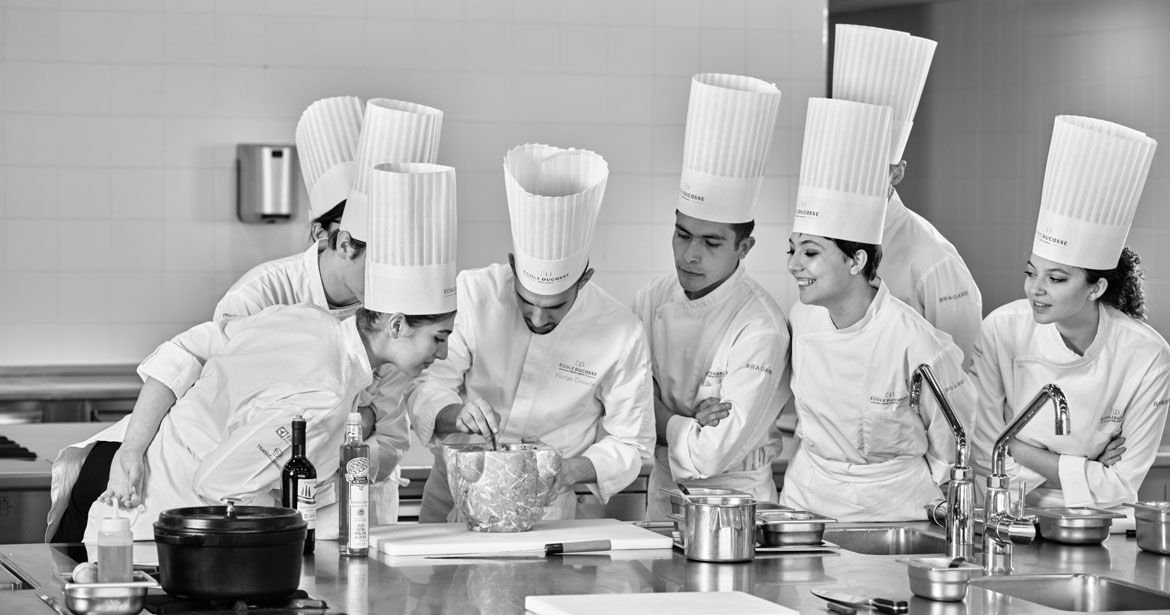 Bachelor's degree
Generally taught over three years and including at least one internship, Bachelor's degree programs in culinary arts will immerse you in the dynamic, fast-growing world of high-end cuisine.
You will learn all about the culinary arts in the classroom, get hands-on training and develop your business and management skills.
On graduation, you will have a thorough understanding of the culinary arts and be primed for your first role in a professional kitchen.
Diplomas
Perfect for those seeking a move into the gastronomic world, whether already working in the culinary world, in a related industry or switching careers from another sector.
Typically between two and nine months in length, diplomas cover a variety of cuisines, have a strong focus on managerial and entrepreneurial skills and feature a high proportion of practical learning.
A culinary arts diploma will give you an essential toolbox of culinary skills and business acumen that will help kick-start or accelerate your career.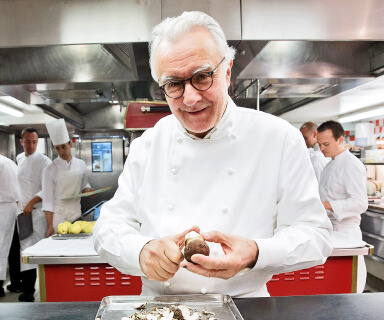 Ecole Ducasse, a new benchmark in gastronomy education
Since 1999, Ecole Ducasse has been a leader in culinary arts education, drawing on Chef Alain Ducasse's uncompromisingly high standards, flair and culinary philosophy.
Learn more
Learn more about Culinary Arts