A UNIQUE VENUE FOR YOUR EVENTS
We welcome you in a unique setting for an immersion in the world of Chef Alain Ducasse.
Contact us to request a quote:
Servane Marivain, Event Manager
Tel: 01 34 34 19 07 / 06 98 83 27 23
Email: servane.marivain@ecoleducasse.com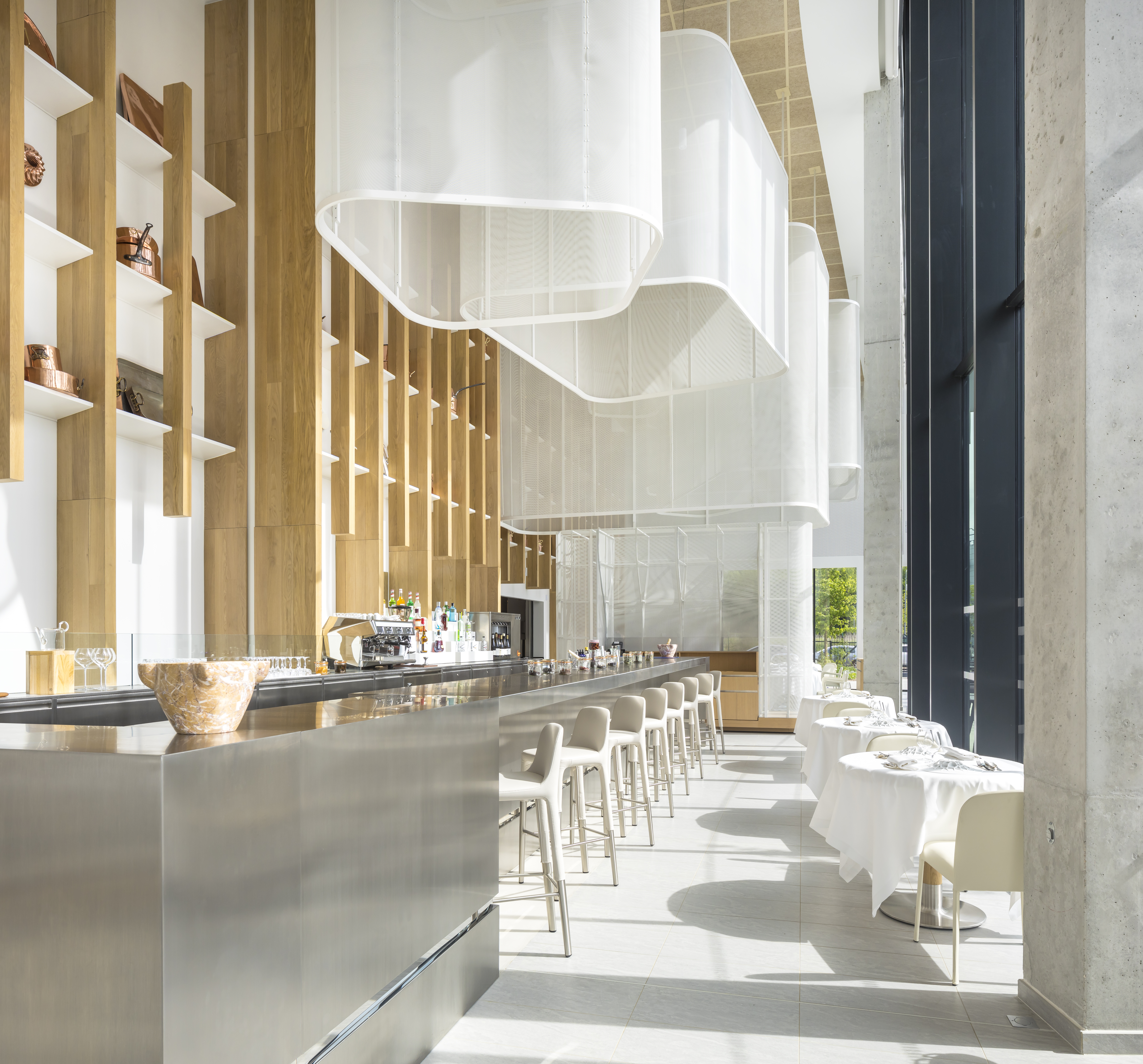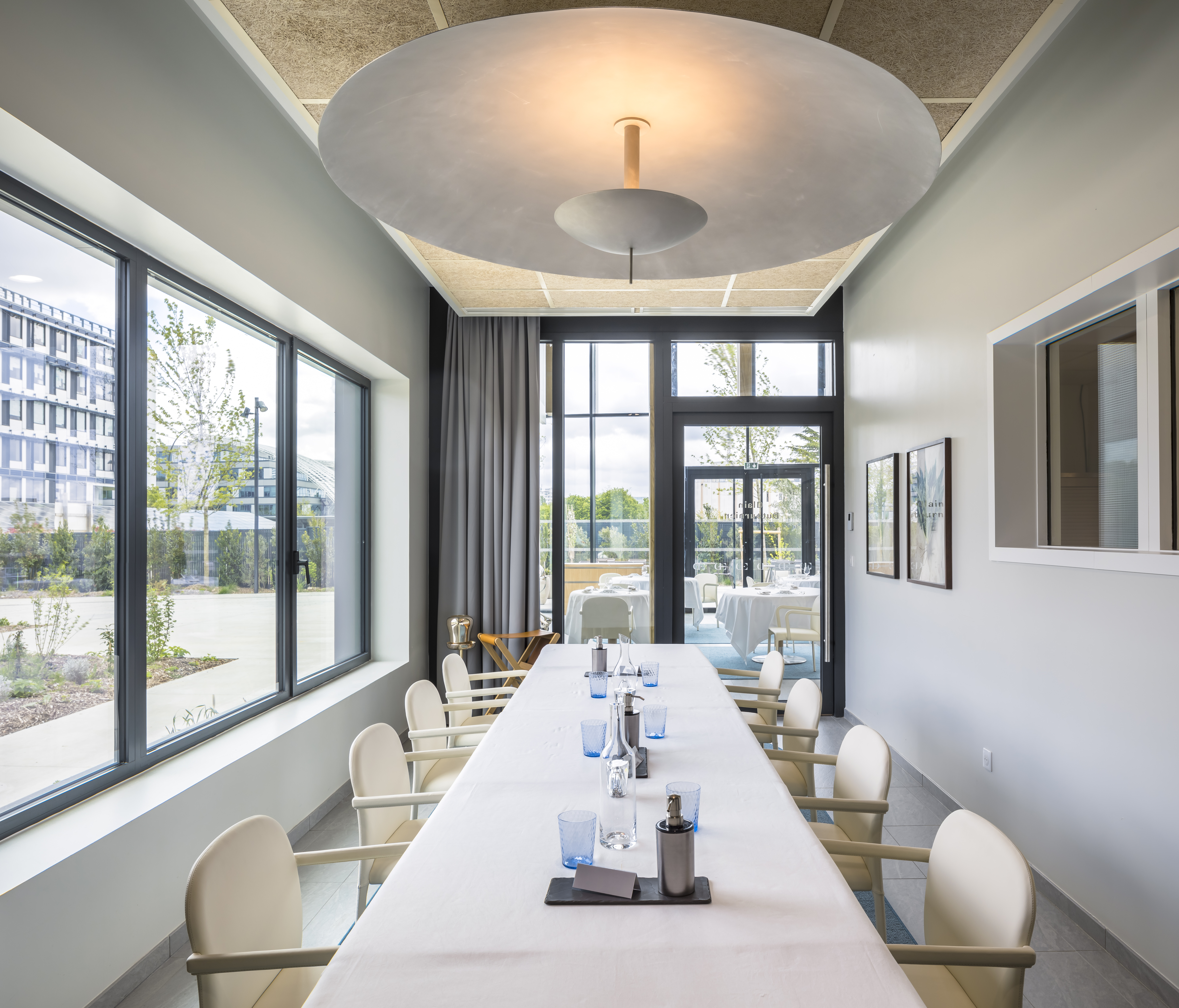 A UNIQUE EXPERIENCE FOR YOUR SEMINARS AND MEETINGS
By choosing École Ducasse, you can offer your employees a memorable experience in an exceptional and contemporary campus developed by Arte Charpentier Architects.
Our meeting spaces
With 7 meeting rooms, we can accommodate groups from 10 to 230 people.
All our rooms are modular and equipped with audiovisual equipment:
Video projector
Screen on stand
HF microphone
Sound system
For a day of study, take advantage of our turnkey formula
Breakfast including coffee, tea, juice and pastries
Provision of a fully equipped meeting room
Lunch at the Adour gourmet restaurant or lunch box
Snack break including coffee, tea, juice and pastries
A SCALABLE AND CUSTOMIZED OFFER ACCORDING TO YOUR DESIRES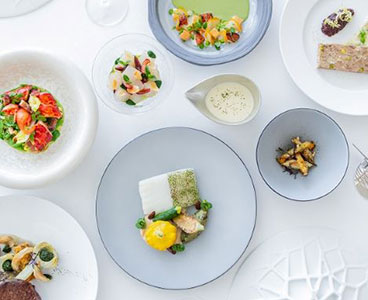 Our gastronomic restaurant
Nestled in its architectural setting and bathed in light, Adour offers a menu that evolves with the seasons, designed by chef Guillaume Katola.
The Adour restaurant welcomes:
Your lunches and dinners for up to 50 people inside and 40 people outside.
Your lunch, dinner or after work cocktails for up to 120 guests (or 230 guests including the patio).
Your lunches, dinners or meetings for up to 12 people in our private lounge.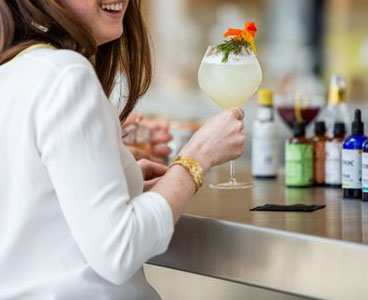 Our themed workshops
Animated by our expert faculty, we offer workshops on oenology, mixology, or any other product tasting (coffee, tea, etc.).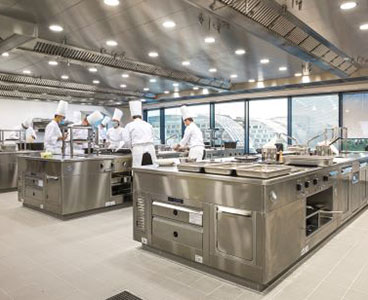 Our Kitchens for your original events
Available for rent, they are perfectly adapted to your needs, and ideal for events such as video or photo shoots, also professional masterclasses.