Culinary School in France
If you have a passion for cooking and culinary arts and want to make a career of it, you can master everything you need to succeed by studying at a culinary arts school in France.
Culinary schools in France: what to look for
While most culinary arts institutions can provide a reasonable level of culinary training, there are several factors to consider before you decide which culinary school in France to attend.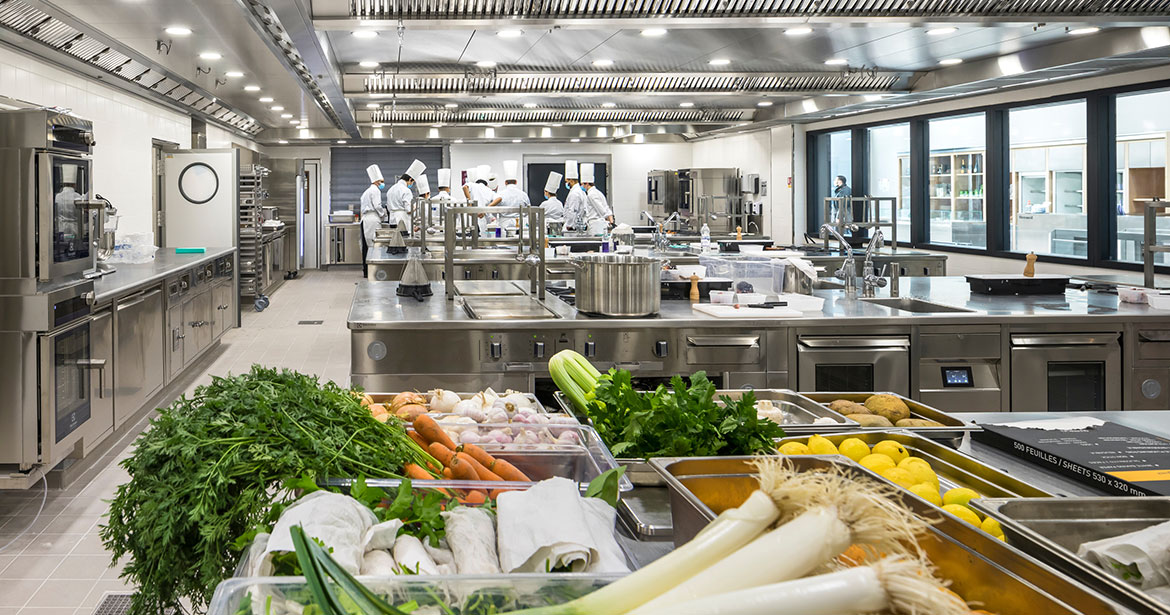 Course content
Possibly the most crucial element to look out for is what you will learn on a culinary arts program, so make sure it covers the necessary traditional skills, modern haute cuisine techniques and the latest culinary trends.
Faculty
Culinary schools that employ world-renowned experts offer the best culinary arts education, while it's also worth checking the student-to-faculty ratio so you are not constantly vying for attention in crowded classrooms.
Facilities
Great facilities can make all the difference, so look for a school that has high-end, state-of-the-art kitchens, training labs and classrooms. A working restaurant open to the public where students can test out their skills is a bonus.
Strong internship program
The best culinary schools offer at least one internship opportunity where you will receive hands-on training in the kind of restaurant you would otherwise be unable to access.
Recognition and expertise
Look for a school that's renowned both academically and among the leading lights in the industry as capable of teaching the traditional skills and able to stay on top of the latest culinary trends.
Academic and business skills
The better culinary schools offer a combination of academic study of culinary arts with courses in business and management techniques that prepare you for leadership or running your own business.
Techniques you can expect to learn at French Culinary schools
A French culinary education will help you master the culinary arts, which involves learning a whole raft of new skills and contemporary cooking techniques essential in any modern kitchen.
They range from the fundamentals of French cuisine and kitchen craft to the sort of high-end techniques deployed by Michelin-starred chefs. While one cooking school may take a different approach from another, all French culinary institutions will cover the following in a culinary arts program.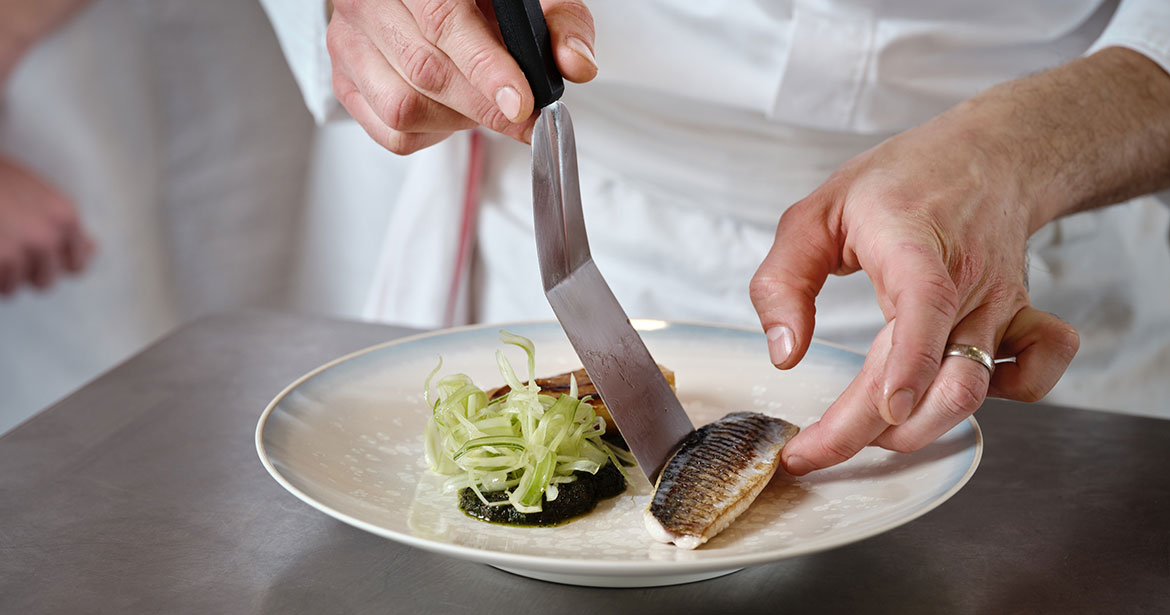 Mise en place
Preparation and set-up of a kitchen before cooking, which includes making sure herbs and spices are within reach, ingredients are prepared and the necessary tools are close at hand.
Food preparation
Includes knife skills such as dicing and mincing, how to debone fish, cut meat and chop vegetables. These essentials will allow you to prepare food quickly, efficiently and safely.
Sauces and stocks
Making the sauces that form the basis of classic French cuisine, such as Béchamel, Hollandaise and Velouté and preparing stock, bouillon and broths used in a wide variety of world cuisines.
Fundamental cooking methods
You will learn all the essentials of traditional and modern French cuisine and French cooking techniques such as sautéing, broiling, poaching, braising, en papillote and flambéing.
Flavor and food pairing
A refined palate is essential if you're going to excel in the culinary arts, so you will learn how to detect and balance different flavors, how to develop new taste sensations, how to pair different foods and how to identify which foods go well together – and which do not.
Presentation
How food looks is almost as important as how it tastes, so you will develop a range of plating and presentation skills that will elevate your dishes to the highest level, from selecting the right plate and garnishing to those essential last touches before the dish leaves the kitchen.
Food science
You will also learn the science behind cooking, how food changes when cooked and how to apply different techniques and technologies to deliver new and exciting flavor sensations. And importantly, how to fix things if they go wrong.
Take inspiration from famous French chefs
French chefs have changed the face of cuisine throughout the world and those looking to study culinary arts or baking and pastry arts frequently look to famous chefs for inspiration.
Renowned French chef Georges-Auguste Escoffier is considered the father of French culinary arts, while award-winning modern French chefs such as Jacques Pepin and Alain Ducasse are committed to continuing the tradition by giving their names to renowned culinary schools.
Ducasse, whose philosophy guides Ecole Ducasse in Paris and the French pastry school Ecole Nationale Supérieure de Pâtisserie near Lyon, has been working in restaurants since he was 15 years old.
He worked at Le Louis XV restaurant in Paris before moving to New York City to work at the Plaza Hotel. He opened his first restaurant, L'Atelier de Joël Robuchon, in 1995 and later opened a further three, all of which are known for serving haute cuisine.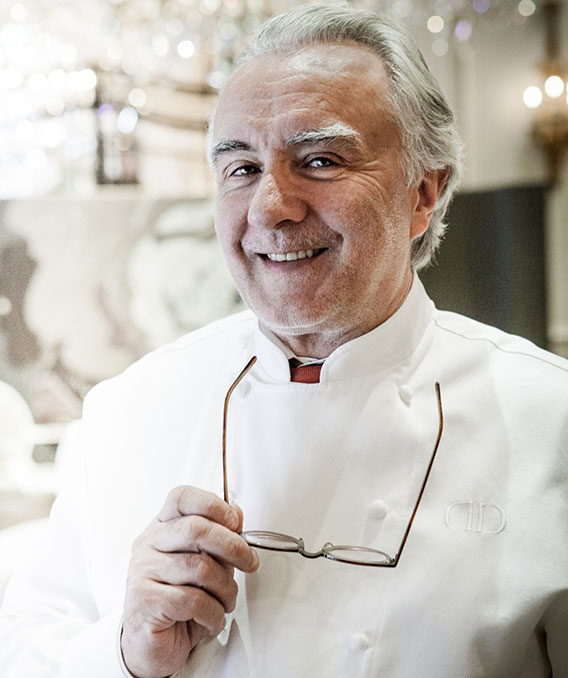 Culinary schools in Paris
While there are some notable French culinary institutions outside the capital, it's widely recognized the best place to study for a culinary arts degree is in Paris.
The world famous 'city of light' is without doubt the center of the international gastronomic world and is the perfect place to experience the French lifestyle, which includes its cuisine.
At a Parisian culinary institution, you are learning in the cradle of culinary arts in a city that's home to an extraordinary array of outstanding restaurants.
This presents students with an amazing opportunity to gain valuable industry insights, develop their culinary knowledge and experience the latest contemporary culinary trends – right on their doorstep.
The proximity to renowned eateries and high-end hotels opens up a world of incredible internship possibilities, while the top Parisian institutions have connections with some of the best chefs in the city, many of whom happily visit schools to share their insights and experience.
In Paris, those looking to accelerate their culinary careers really do get the opportunity to learn from the best.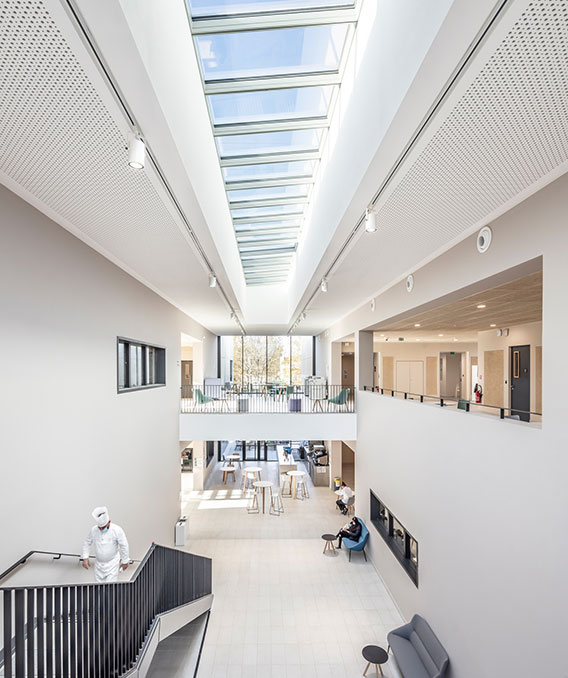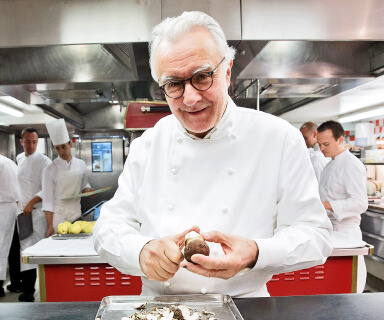 Study culinary arts in Paris at Ecole Ducasse
Founded by Michelin-starred chef Alain Ducasse in 1999, Ecole Ducasse is one of the best places in Paris to study traditional French and modern culinary skills
Learn more
Learn more about Culinary Arts