Culinary Careers
With the number of jobs for chefs and bakers set to grow 25% by 2030, there's never been a better time to turn your passion for cooking into an exciting career.
Careers in culinary arts
There are many routes into culinary careers, but if you really want to shine and stand out from the competition, the best way is by gaining a good culinary arts degree.
This will not only develop your culinary skills and knowledge, it will also give you practical experience in the real world that will improve your job outlook.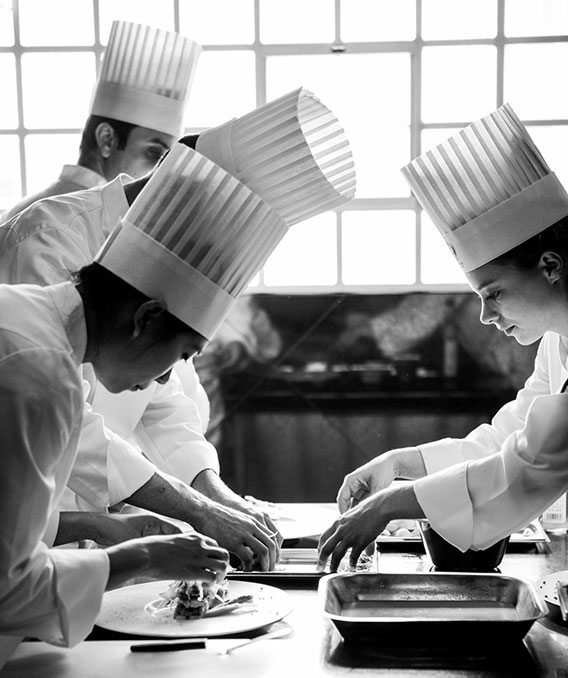 Career Paths in Culinary
A culinary arts degree can open up a huge variety of exciting career options and, while many graduates choose to become chefs or bakers, there are other equally interesting and dynamic paths you can choose.
In fact, culinary arts graduates go into many different and rewarding roles, including:
entrepreneur
business owner
restaurant manager
product development manager
events and catering manager
culinary consultant
F&B manager
That's why it's important to choose a culinary arts degree that not only gives you expertise in cookery but also teaches entrepreneurial and people management skills.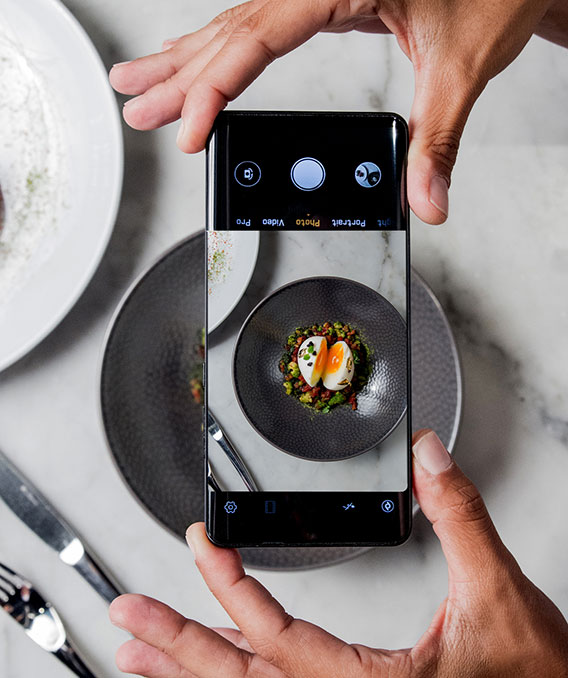 Types of culinary jobs
A good culinary education from a renowned institution opens up a lot of doors in the food and hospitality industry and can catapult you into a long, exciting and rewarding career. There are many options for culinary arts graduates because a good culinary school will help develop transferable skills that can be deployed in numerous related roles alongside the standard culinary classes.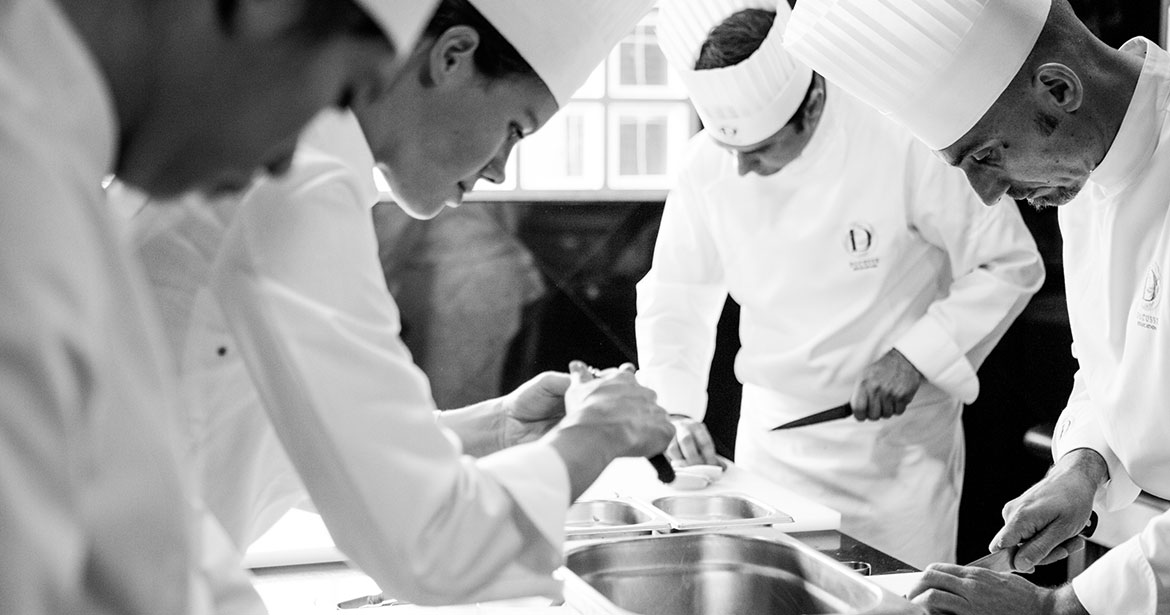 Chef de cuisine – controlling all aspects of the kitchen, the Chef de cuisine (Head chef) is responsible for creating menus, controlling costs and managing staff.
Private chef – put your culinary skills to use in the service of private individuals or companies.
Chef instructor – share your expertise with culinary students and those starting out in the industry.
Pastry chef - specialize in baking and pastry arts and turn your culinary skills to the world of desserts, breads, cakes, patisserie, chocolates and bonbons.
Entrepreneur – many people with a culinary training choose to run their own restaurant, catering business or other food-related enterprise.
Restaurant manager – with a culinary education, you could opt for a career outside the kitchen and manage the entire restaurant operation instead.
F&B manager – those qualified in culinary arts are much sought after by hotels looking for personnel to manage their food and beverage offering around the world.
Events and catering manager – put your culinary expertise to work catering at events, conferences, sporting occasions and other large gatherings.
Franchise manager – deploy your culinary management skills in a franchise setting with internationally renowned groups or more boutique brands.
Product development manager – in-depth knowledge of food and flavor makes you ideally qualified to help food manufacturers develop new products.
Manager in the food industry – with the kind of thorough understanding of food that a culinary education brings, many graduates go on to become managers in the food industry.
Food stylist – presentation skills are one of the main pillars of a culinary education, which is why many graduates opt for a career as a food stylist.
Culinary consultant – use your culinary expertise to advise chefs and restaurants and provide analytical solutions to restaurants and food service businesses.
Food writer and critic – as a culinary arts graduate you will have the expertise and knowledge required to critique and write about all aspects of cuisine and the food industry.
Education for Culinary success
To open up as many options as possible, it's important you get the right culinary education at the right culinary institution, which often means attending a culinary school in France.
Key to giving yourself the best chance of success is finding a program respected in the industry that will develop your culinary skills and also give you a high level of business education that enables you to become a leader.
But it's not all about academic excellence – the best culinary schools blend theory with hands-on, practical workshops.
Their programs are delivered by passionate and highly qualified professionals and are designed to create a strong social experience and stimulate mutual help, shared best practice and team cohesion – all critical in the industry.
Not only that, the best schools immerse you in the industry and give you as much real-world work experience as possible through internships.
So it's worth looking for an institution that has strong connections with the industry and provides high-quality careers support.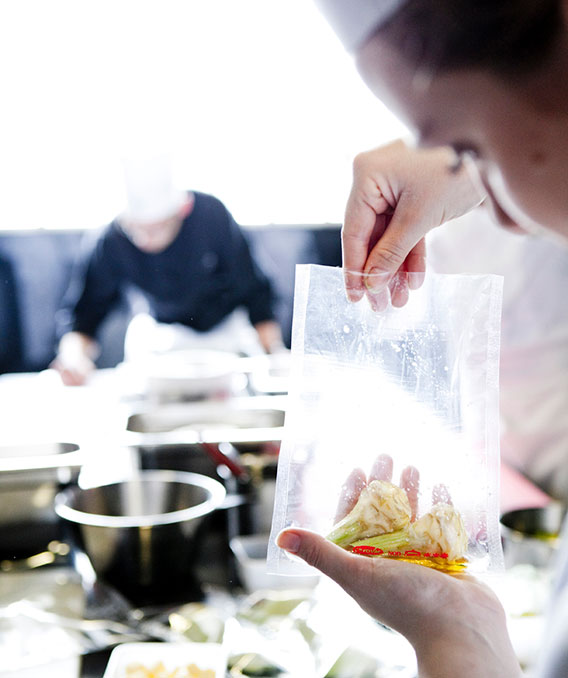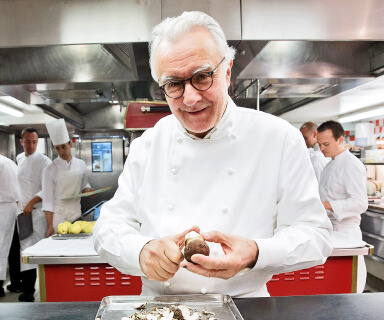 The perfect platform for a great culinary career
Ecole Ducasse is a world-renowned institution steeped in chef Alain Ducasse's philosophy committed to nurturing the next generation of gastronomic leaders
Learn more
Frequently asked questions
Which culinary careers pay well?
As with many careers, when you are starting out, you are unlikely to earn more than the minimum wage. Those who progress to the top level can command incredibly high salaries, particularly head chefs in Michelin-starred restaurants. But you don't have to be a head chef to be paid well – culinary consultants, entrepreneurs and food industry managers are all career paths that can be well rewarded.
What kind of culinary careers are there outside the kitchen?
You don't have to be a chef if you're a culinary arts graduate. In fact, many people with a culinary education go into management roles in the food and hospitality industry, product development, consultancy, food design or chef training.
Learn more about Culinary Arts