Culinary Classes
All you need to know about how to turn your passion for food into mastery of the culinary arts
Culinary school classes
If you're an aspiring chef or a handy cook who wants to learn more, taking hands-on cooking classes at a culinary institute can help you master the art.
Most culinary schools and colleges offer a range of cooking lessons, from one-day workshops and weekly classes to six-month diplomas and full-time Bachelor's degrees that last more than three years.
So it's worth thinking about your culinary ambitions and the time you have available before choosing the course that's right for you.
And if you're really serious about improving your culinary skills, look for a school that has a good reputation as you will want to learn from the best.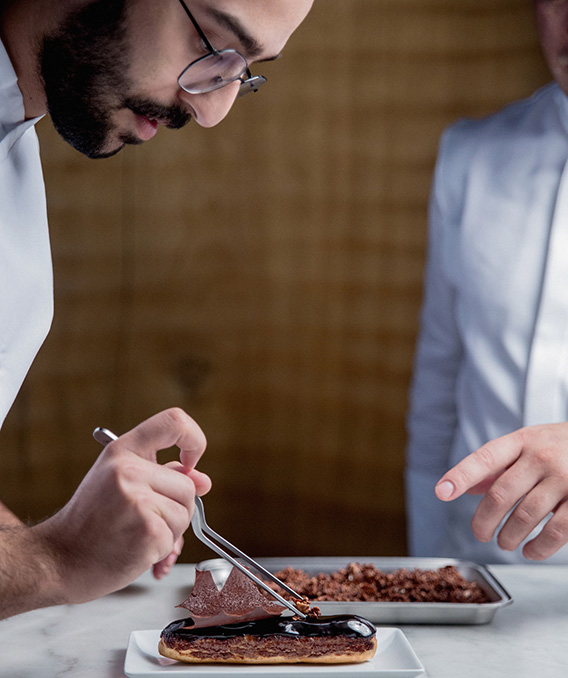 Culinary classes for adults
Many people take culinary classes to brush up on their cooking skills, but for some, it's about turning their passion into a full-time career.
If you are already in work but are looking for a change and being a culinary chef or pastry chef is your goal, there are courses available targeted at developing your culinary skills to a professional standard.
Culinary courses for career switchers will teach you everything you need to know and equip you with the necessary culinary techniques to make the step up to a professional level.
Among the things you will learn on a career-switcher culinary arts program are:
Food preparation
French culinary fundamentals
Presentation
Food science
Flavor and food pairing
Business and entrepreneurial skills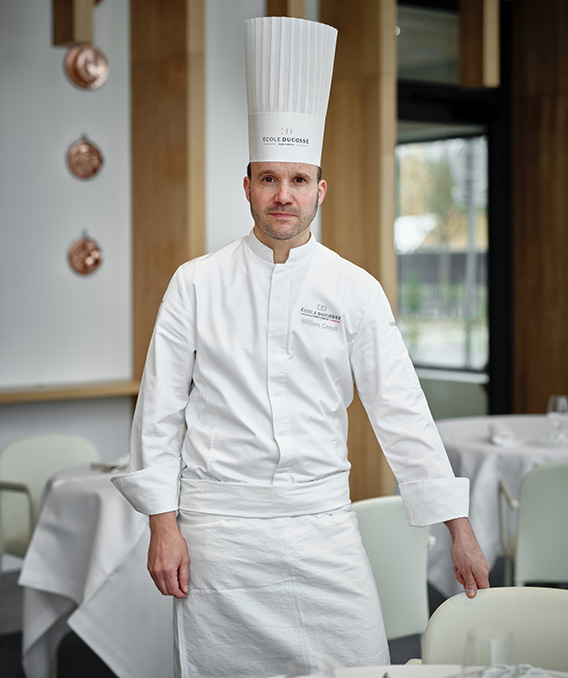 Which culinary course is best?
The best course for you will depend on what your ambitions are and your current circumstances.
For high school leavers who are set on a culinary career, the most appropriate course is a Bachelor's degree in culinary arts.
This three-year program provides students with comprehensive training in all aspects of French cuisine, hands-on classes to hone practical skills and internships in a professional kitchen to get real-world experience.
There are culinary programs for graduates and enthusiasts who are looking to switch careers too.
Studying a post-graduate diploma in culinary arts is a great way of developing the kind of skills you will need to become a qualified chef and these courses of up to 10 months duration are perfect for graduates looking for a professional qualification.
For those who are already working but want to break into the world of cuisine, essentials courses provide a great opportunity to learn the ropes.
Typically lasting around 10 weeks, these immersive programs teach students the fundamentals of French cuisine, how to source the best produce and how to prepare and cook them.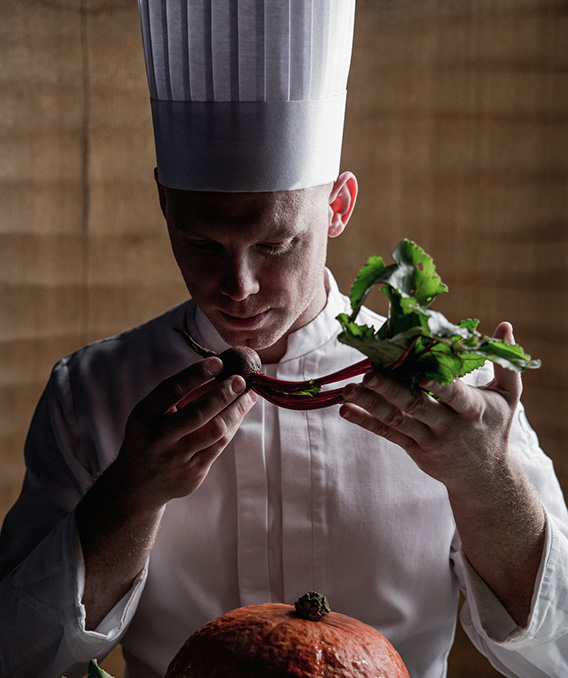 What do you learn on a culinary course?
What you learn will depend on how intensive a program you take, but there are certain fundamentals covered by most culinary classes.
Among these are:
Culinary arts techniques, from preparation to plating Contemporary cuisine
Essentials such as knife skills
French pastry, bread & Viennoiserie
Sourcing ingredients and cost management
Health and hygiene
Restaurant management
Entrepreneurial skills
A good culinary school will educate you in all these to a professional standard, offering you access to high-end facilities and equipment that will enable you to practise the techniques you will need in a professional kitchen.
The best schools will take this one step further, giving you a chance to apply your newly learned skills in a real-world setting through placements or internships.
And you'll be taking instruction from highly regarded chefs with a reputation for excellence, which will go a long way to helping you land your first role.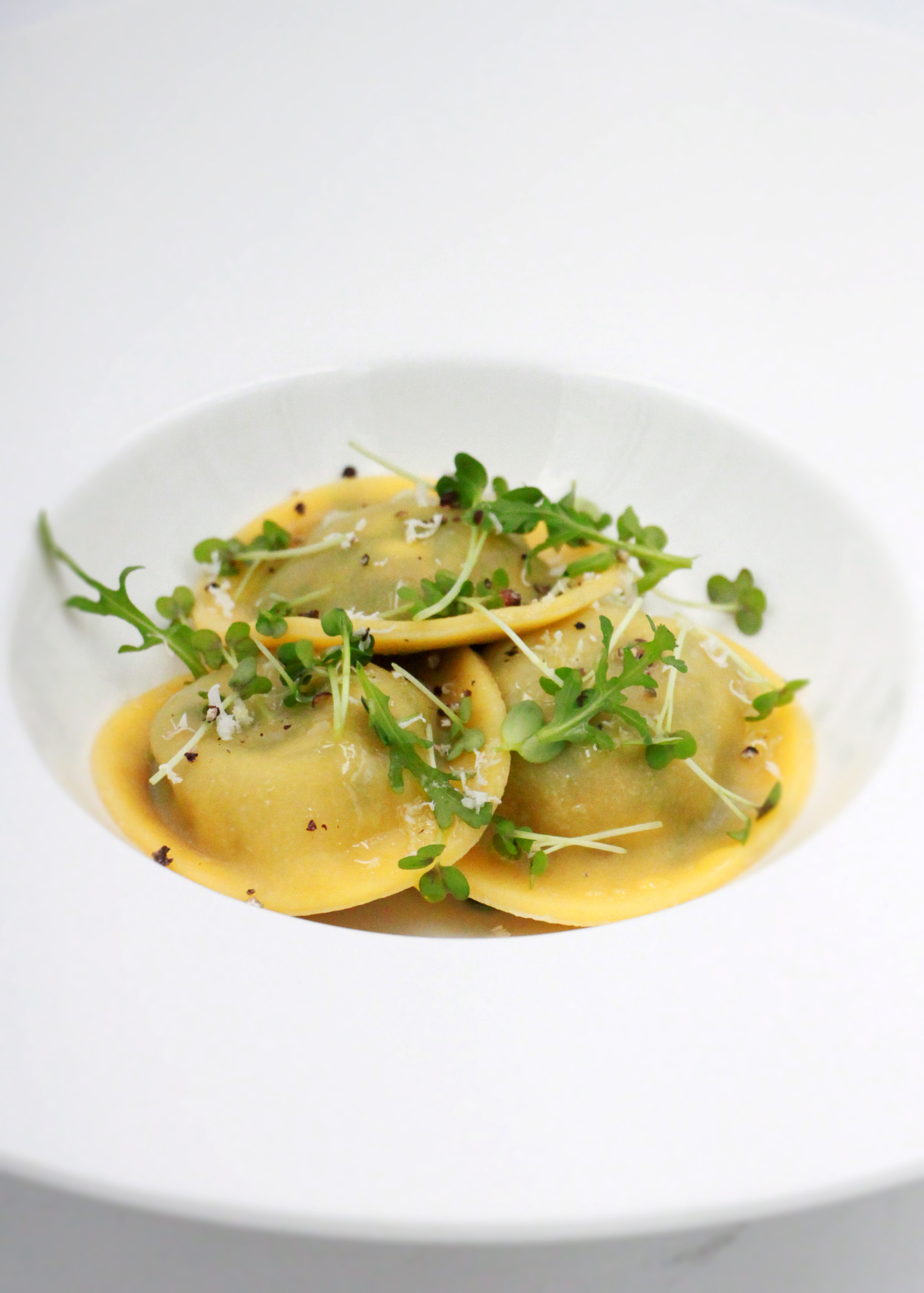 How long is a culinary course?
Culinary courses can last anything from around eight weeks to longer than three years depending on the program you take.
Essentials programs are the shortest and generally only last up to 10 weeks, while Diplomas tend to take at least nine months.
A Bachelor's degree will usually last more than three years.
Bear in mind some of the time will be spent on internships in real kitchens, which is priceless experience that in many cases will help you land a good role on graduation.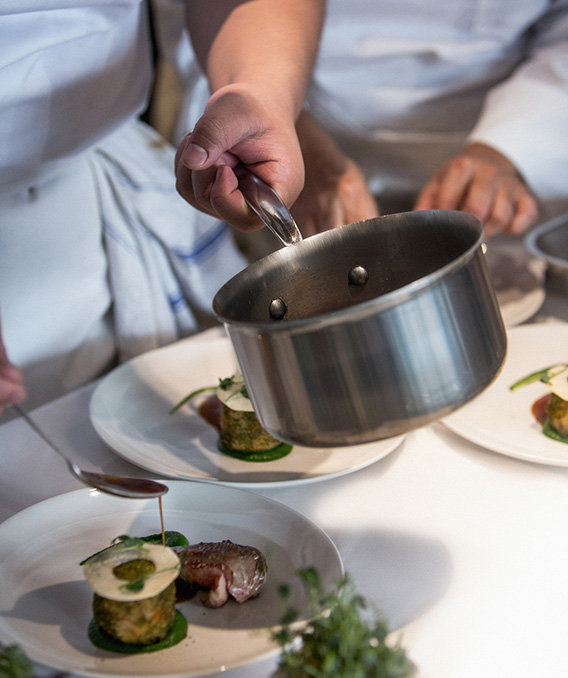 How to become a chef?
If you have ever wondered what is the difference between a sous chef and a commis chef, you're not alone.
When people start to consider a career as a chef, the different names and types of chef can be confusing.
There are several different levels of chef and, if you want to be one, you'll have to start at the bottom and work your way up.
Even the most celebrated of international chefs began by preparing vegetables and doing the menial tasks in the kitchen.
What they also have in common is their passion for food and their hunger to learn more, to develop their knowledge and skills and to constantly push the boundaries of what being a chef can be.
With different cuisines and constantly emerging culinary trends, it's essential to have the desire and drive to evolve if you want to reach the heights of head or executive chef.
And if you really want to be world class, you'll need some kind of formal training. The best place for that is at a recognized culinary school.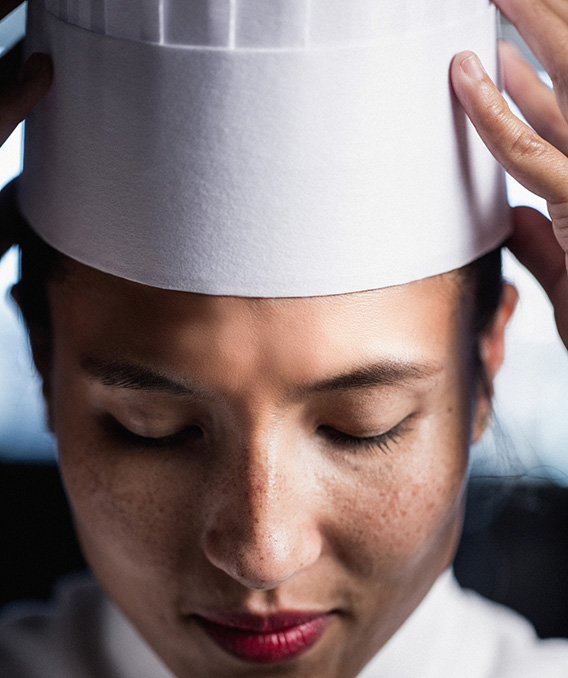 Are cooking classes worth it?
Whether you are just looking to improve your skills, develop new recipes or turn your hobby into a new career, educational cooking classes are definitely worth it. For those with ambitions to become professional chefs, they can improve employability considerably.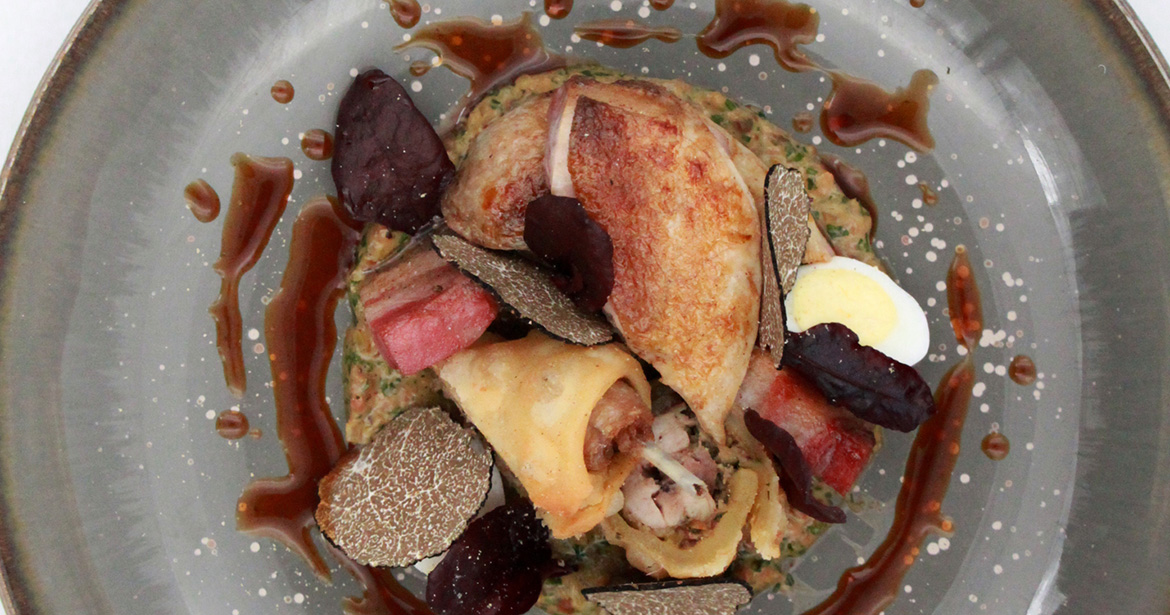 Reputation of the school
Taking classes at the right school reassures employers you have learned from a qualified culinary instructor and have gained the right skills to the correct standard
Real-world exposure
Culinary classes that include internships give you a chance to apply what you have learned in a high-end kitchen
Faculty
When you are taught by experts, you will learn how to avoid making mistakes and picking up bad habits
Business knowledge
A good school will also teach you marketing, finance, supplier management and other entrepreneurial skills so you can set up your own business if you choose.
Where is the best place to study Culinary Arts?
Culinary classes are taught all over the world, but if you really want to immerse yourself in the culinary arts, the best place to do it is in France, the home of haute cuisine.
But wherever you choose to study, there are certain things you need to look for in a culinary arts school.
These are:
Reputation - if your culinary school is world renowned, the chances are it has high standards and its graduates are more sought after by employers
Industry connections and internship opportunities - a school with strong links to the food industry will be better able to place you in top quality internships at the best restaurants
Facilities and equipment - the opportunity to learn on high-end equipment will mean you are more able to make the leap up to a professional kitchen on graduation
Quality of the faculty - if you want to be the best, you need to learn from the best, so check the school's faculty are experts in their field
The types of things that you learn - it's important the course curriculum covers everything you need to know.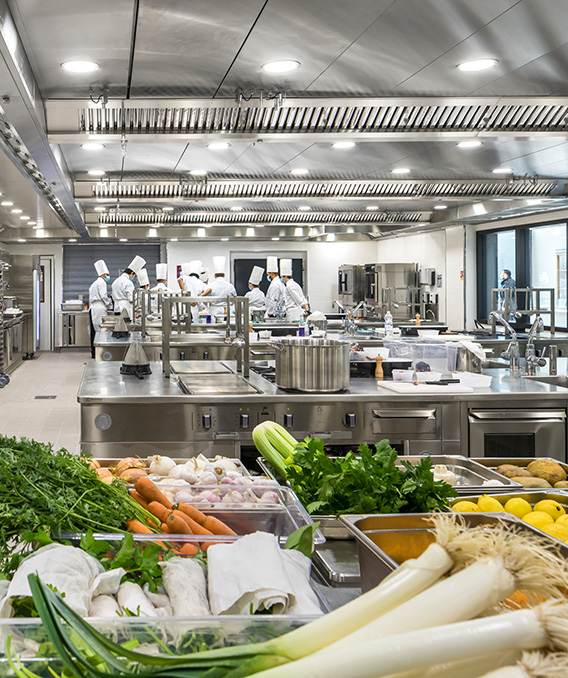 Which country has the best culinary school?
As the center of global gastronomy, France boasts the best culinary schools in the world.
Some of the best chefs in the world are French or trained in France, so attending a culinary school in France with a good reputation means you are more likely to learn how to do things correctly.
Living and studying in France means you can fully immerse yourself in the culture of French cuisine, learn from the best and become steeped in the gastronomic traditions of the country.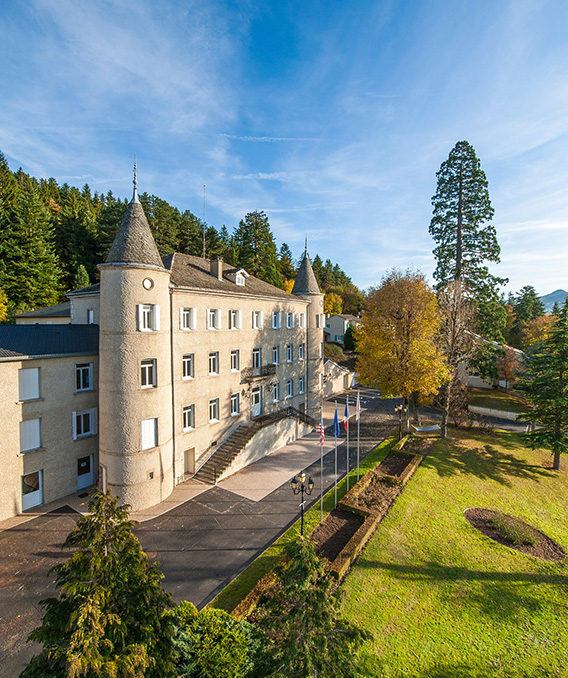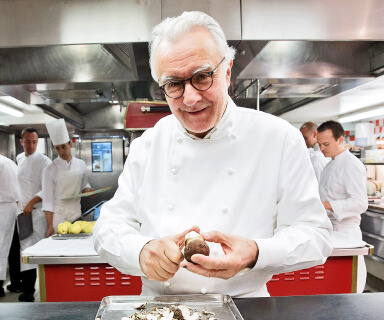 Ecole Ducasse, one of the best regarded culinary schools in the world
Founded by a Michelin-starred chef and with campuses in Paris and Yssingeux, Ecole Ducasse offers classes in culinary excellence to fit your needs.
Learn more
Learn more about Culinary Arts