Chef Career
All you need to know about being a chef, from training and skills development to working your way up to the top.
How to become a chef
If you have ever wondered what is the difference between a sous chef and a commis chef, you're not alone.
When people start to consider a career as a chef, the different names and types of chef can be confusing.
There are several different levels of chef and, if you want to be one, you'll have to start at the bottom and work your way up.
Even the most celebrated of international chefs began by preparing vegetables and doing the menial tasks in the kitchen.
What they also have in common is their passion for food and their hunger to learn more, to develop their knowledge and skills and to constantly push the boundaries of what being a chef can be.
With different cuisines and constantly emerging culinary trends, it's essential to have the desire and drive to evolve if you want to reach the heights of head or executive chef.
And if you really want to be world class, you'll need some kind of formal training. The best place for that is at a recognized culinary school.
Different types of chef
As well as the many different levels of chef, more of which below, at some point all aspiring chefs have to choose which career path to follow - culinary chef or pastry chef.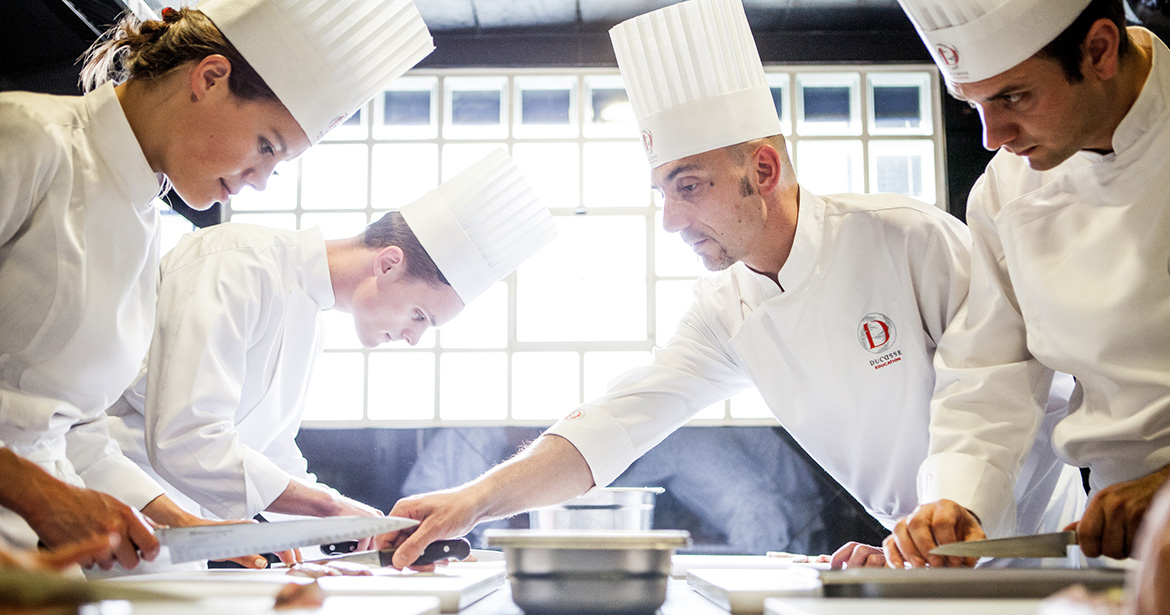 There is some crossover, but in general culinary chefs concentrate on the savory courses in a restaurant while those who opt for a baking career look after breads, confectionery and desserts.
Both paths take years of hard work, time and dedication to master.
You can specialize in either discipline at a culinary school, though pastry chefs will often study baking and pastry arts at a dedicated French pastry school.
In every kitchen, there is also a strict hierarchy - what's known as the Brigade de Cuisine - a structure that ensures the kitchen runs smoothly.
In order from the bottom to the top, the order is:
Commis chef - works under the Chef de Partie to learn the ins and outs of a specific station in the kitchen. They have usually just finished formal training or are still studying.
Chef de Partie - responsible for one of the several different sections of a kitchen. So they could be looking after sauces, butchery, frying, grilling or vegetables.
Sous chef - shares many of the same responsibilities as the head chef, but usually sous chefs are much more involved in the day-to-day operations
Chef de Cuisine - also known as the head chef, the Chef de Cuisine focuses on managing the entire kitchen and performs tasks such as controlling costs, staff management, buying and new menu creation
Executive chef - the figurehead of the restaurant or group of restaurants, executive chefs are mainly managerial and not usually responsible for cooking.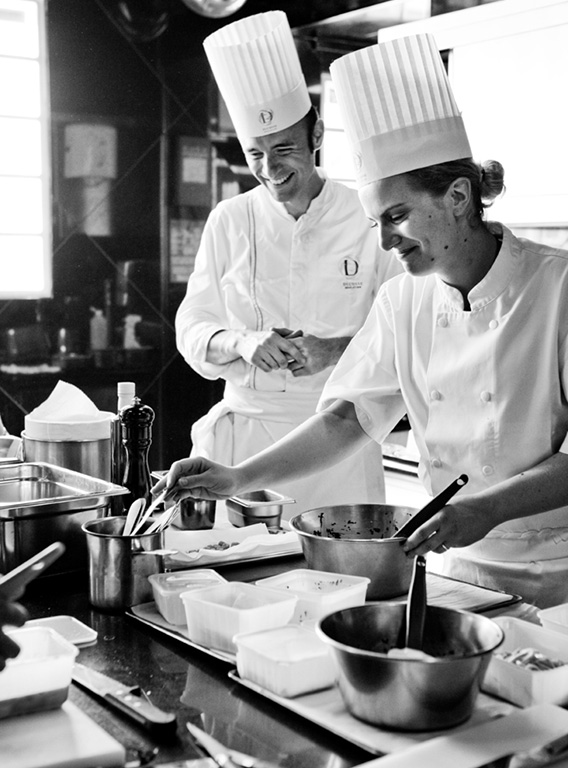 Skills that you need to become a chef 
Becoming a chef means mastering a broad range of cooking techniques and the fundamentals of food preparation alongside other more business-related skills, especially if you see yourself running your own restaurant.
Among the key skills you will need to develop to become a chef - and the types of things you will learn if you study culinary arts at a specialist school, college or university - are:
Food preparation - knife skills such as dicing and mincing, how to debone fish, cut meat and chop vegetables. These essentials will allow you to prepare food quickly, efficiently and safely.
Sauces and stocks - master the main sauces that form the basis of classic French cooking, such as Béchamel, Hollandaise and Velouté. You may also learn how to prepare stock, bouillon and broths used in a wide variety of world cuisines.
Flavor and food pairing - how to detect different flavors, how to balance them and how to develop new taste sensations.
Presentation - plating and presentation skills, from selecting the right plate and garnishing to those essential last touches before the dish leaves the kitchen.
Food science - food changes when cooked and how to apply different techniques and technologies to deliver new and exciting flavor sensations.
It's not all about the cooking – you will also learn a range of essential 'soft' skills such as time management, discipline, leadership, communication and organization.
The best culinary programs will also teach you the essentials of running a business, from accounting, finance and budgeting to marketing, strategy and procurement.
And to cap it all, you'll need to be physically fit enough to spend long hours standing in a hot and bustling kitchen.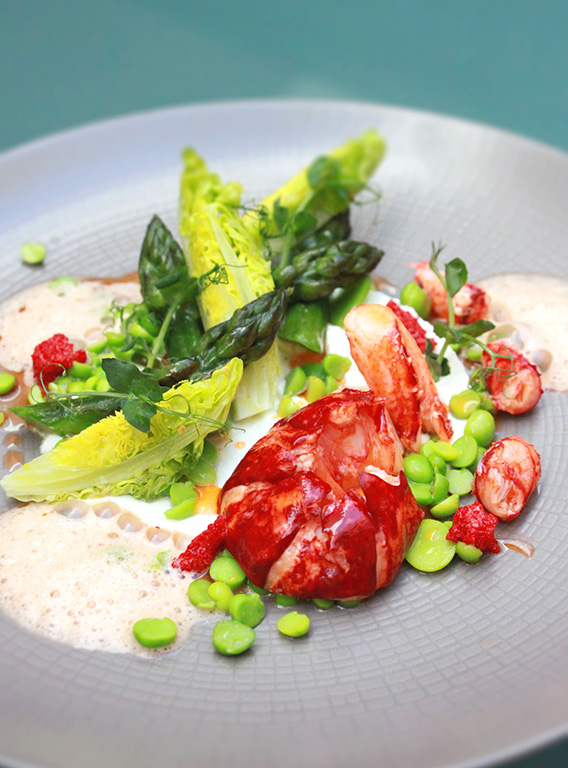 What can you study to become a chef?
A good culinary education can be a great way to kick-start your career as a chef.
And the best place to study is at a renowned culinary arts school, where you can take specialist classes, diplomas or even a culinary arts degree.
While other institutions provide culinary training, to attain the highest professional standards you should opt for a dedicated culinary arts school.
If you can, you should try to study at a culinary school in France.
A good culinary arts school gives you the opportunity to learn from the most qualified chefs and experts in their fields, be exposed to cutting-edge modern and classical techniques and practise your techniques in state-of-the-art kitchens.
If you're just out of high school and are set on a career as a professional chef, a culinary arts degree program is your best bet.
Generally taught over three years and including at least one internship for essential real-world experience, Bachelor's degree programs in culinary arts teach you the fundamentals of french cuisine and all the related techniques in the classroom and in practical workshops.
They also develop your business, communication and kitchen management skills.
On graduation, you will have a thorough understanding of the culinary arts and be primed for your first job in the gastronomic world.
This could be as a chef or in one of many other opportunities in the food industry, including restaurant management, hotel food and beverage management, food production management, product development, food writing or consultancy.
Do you need a degree to become a chef?
It's true that you don't need a degree to become a chef.
But if you want to get to a high standard quickly, a degree is a great way of achieving your culinary career goals.
There are several reasons a culinary arts degree from a good culinary school can help, including:
reputation - good schools are recognised by the best employers and can introduce you to kitchens and restaurants you would find it difficult to access otherwise
quality internships - through a good school, you will be working with upscale restaurants that will teach you so much about the standard you will need to achieve for success at the highest level
expert faculty - the best schools employ highly experienced chefs, so you can be sure you are learning to master the fundamentals from the experts
state-of-the-art facilities - what better way to get a head start than to train on the latest high-end kitchen equipment?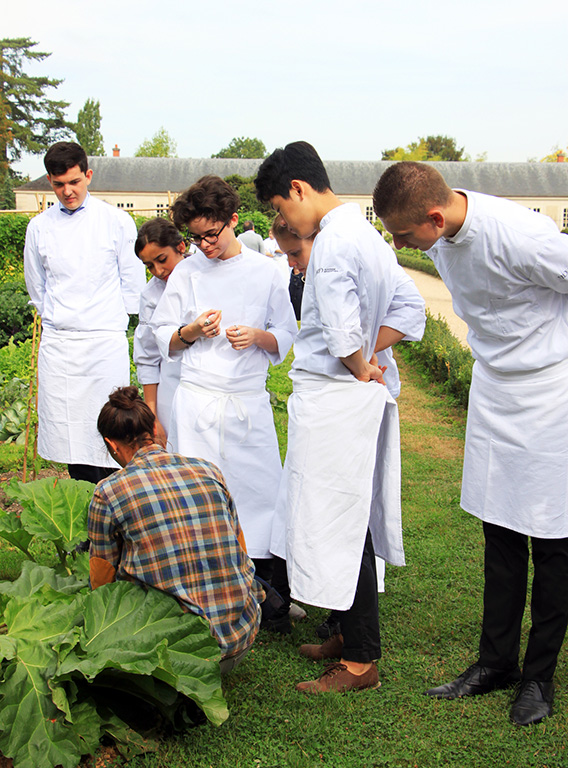 Benefits to working as a chef
Although the hours are long and it can take many years to reach the highest levels, there are many benefits of being a chef.
If food is your true passion, a career as a chef could be a dream come true.
Many chefs enjoy their roles because they have a number of advantages, including:
creativity - from cooking restaurant meals to catering for state dinners, you will always be creating something as a chef
lifelong learning - part of being a chef is evolving and improving, constantly developing new skills and techniques to keep abreast of the latest trends ​​​​
fast-paced environment - it can be hectic in the kitchen, but you can be sure no two days are the same when you're a chef
delighting customers - food service can be incredibly rewarding if you like making people happy, especially if you are at the top of your game ​​​​​​
​autonomy - many chefs choose to open their own restaurants and get to experience the risks and rewards of running their own businesses.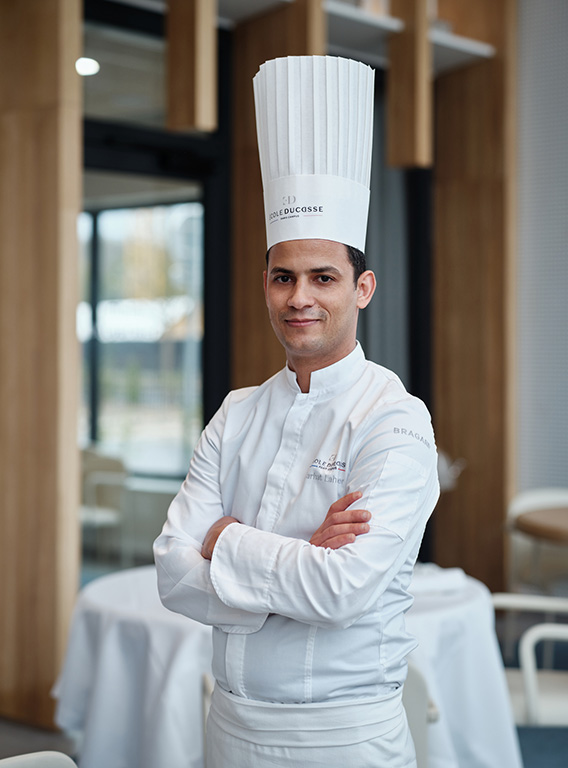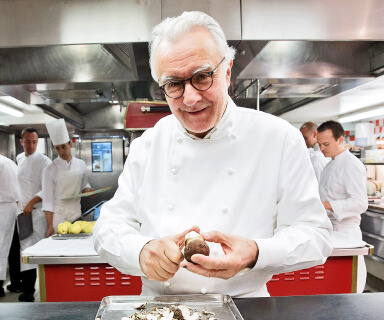 Take your first step towards becoming a professional chef
Study a Bachelor's in Culinary Arts at Ecole Ducasse, where expert faculty, superb reputation and great links with industry provide the perfect springboard for a career as a chef.
Learn more
Learn more about Culinary Arts