The Top 10 chefs in the world for 2023 and how you could join them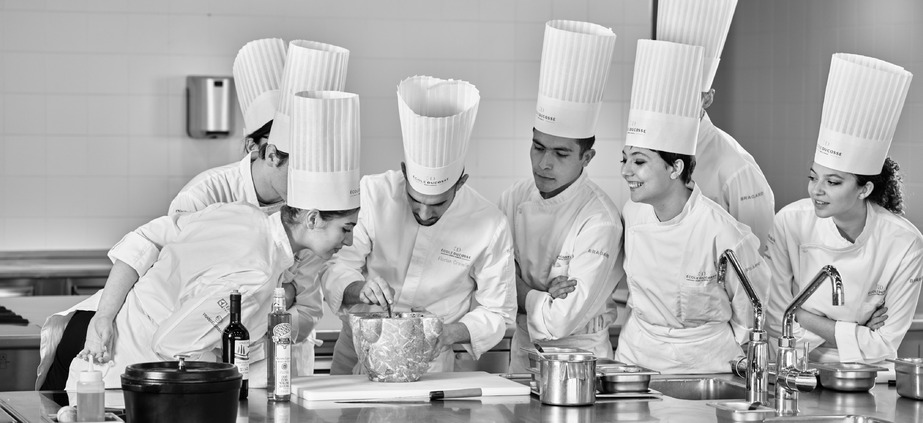 Many chefs have achieved celebrity status. Some of the top chefs in the world are household names thanks to their books, TV shows, and culinary classes. They're the rock stars of the food scene, renowned for their imagination, expertise, and innovation within the culinary arts.

In this article, we'll go over what it takes to become one of these top chefs, the training and skills these professionals have, as well as the abilities that make a chef really stand out from the crowd. We've also compiled our list of the top 10 chefs in the world, and why they're acclaimed internationally.

Understanding the culinary world

The culinary world includes everything from restaurants and cafes to TV shows, books, professional chef instruction, and products in shops. The culinary arts are present in our lives in many ways. In addition to this, the field is always changing, with plenty of chefs constantly striving for new levels of culinary excellence.

We've come a long way from basic cooking, and there are new gastronomic innovations every day, with top chefs leading the way.

What makes a great chef?

The best chefs in the world all have a mix of cooking skills, discipline, and personality that comes across in their cooking. Great chefs also need a lot of experience in demanding kitchens and great culinary techniques. They will usually acquire all this from both working in professional kitchen environments and learning in a recognized culinary school.

World-class education for aspiring chefs

With expert, hands-on tutoring and professional internships, our degrees give you skills and a launching pad for becoming a great chef.

What are the attributes of a great chef?

Chefs need many skills to help them reach the top of their field. Some of the qualities needed to become a chef include:
Creativity
Passion
Determination
Entrepreneurial spirit
Time management
Organization
Analytical skills

What is the secret of a good chef?

The biggest secret of a good chef is focus and dedication. The top chefs in the world all got where they are through enthusiasm combined with a lot of hard work. This includes being determined enough to keep going even when they face misfortune or problems.

What are the criteria for selecting the top 10 chefs?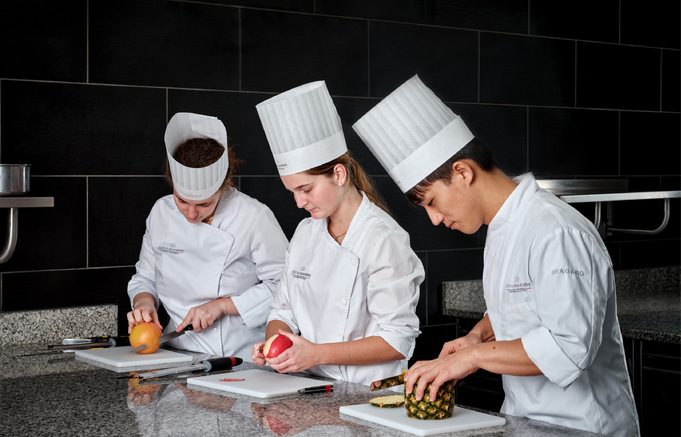 It's a challenge to highlight just one chef as the best in the world, but there are of course criteria that we can use to evaluate how successful a chef is. One of these is the Michelin star rating system, which aims to rate the best restaurants with truly exceptional cuisine. If a chef manages restaurants with these culinary awards, they are generally considered a great chef.

You can also look at the impact that a chef has had on cuisine through their experimental dining and developing techniques such as molecular gastronomy. It's also worth considering their cookery books, TV shows and other ways that they present their culinary ideas to the world.

Top 10 chefs in the world: A detailed look

You may be asking yourself: "Who is the best chef in the world?" This question is not that simple to answer. There are many different chefs with a range of approaches to being a professional chef. With all the different cuisine types, as well as different types of venues and businesses, it's hard to highlight a particular chef for the top spot. That said, here's our list of 10 top chefs that are worth learning about if you want to start a culinary career.

1. Alain Ducasse

Alain Ducasse is a French chef with 21 Michelin stars. He owns over 30 restaurants and founded the Ecole Ducasse culinary school. One of his signature dishes is the "Cappon Magro", a seafood salad first course based on a 16th-century recipe.

2. Gordon Ramsay

Gordon Ramsay is a British celebrity chef, best known for his high-adrenaline cooking shows. He also owns a chain of restaurants, which have been awarded 17 Michelin stars throughout the years. One of his most famous signature dishes is his beef Wellington.

3. Heston Blumenthal

Heston Blumenthal is famous for his unusual flavor pairings, such as bacon-and-egg ice cream. He owns the Fat Duck restaurant in the UK, which is widely respected as one of the top places to eat, with three Michelin stars. His cooking focuses on farm-fresh seasonal food.

4. Jamie Oliver

Jamie Oliver is another UK-based TV celebrity chef. He is famous for trying to encourage healthy eating, with his food philosophy being all about fresh ingredients and farm-to-table cooking at home, rather than a reliance on ready-made meals. He had a significant impact on how British children ate during the 2000s.

5. Thomas Keller

Thomas Keller is an American chef who has been awarded titles like best chef in America and California multiple times. His restaurants hold seven Michelin stars. He worked his way from kitchen apprentice to very successful and famous chef over many years. His most famous dish is the stunning "Oysters and Pearls" seafood dish.

6. Yannick Alléno

Yannick Alléno is a French chef who has been awarded 12 Michelin stars during his career. He owns restaurants throughout the world where he gathers global influences for his cooking and has released a wide range of cookery books.

7. Anne-Sophie Pic

Anne-Sophie Pic is a chef from France, known for holding 10 Michelin stars. She is only the fourth female chef to have a restaurant awarded three Michelin stars. She comes from a line of chefs and started acquiring experience from a young age. Her most famous dish is the "White Millefeuille".

8. Quique Dacosta

Quique Dacosta is a Spanish chef who focuses on the art of cooking, including food presentation and tasting menus that tell the story of his homeland. He owns over a dozen restaurants, several with Michelin stars. He also got the accolade of Gold Medal for Merit in the Fine Arts 2020 and Best Spanish Restaurateur. He is best known for his take on turrón, an almond nougat.

9. Marco Pierre White

Not only was Marco Pierre White the first British celebrity chef, but he was also the first British chef to have a restaurant with three Michelin stars. He has hosted cooking shows throughout the world, making him a household name. Though he has since retired from cooking, he's still well known. His signature dishes were primarily inspired by French cuisine.

10. Hélène Darroze

Hélène Darroze is a French chef with six Michelin stars for her three restaurants. After her studies, she worked under Alain Ducasse. She is a fourth-generation chef and has worked to explore new directions for her family's restaurant and her own restaurants. Her signature dishes include food pairing innovations such as caviar with sea urchin.

Who is the most famous chef in the world?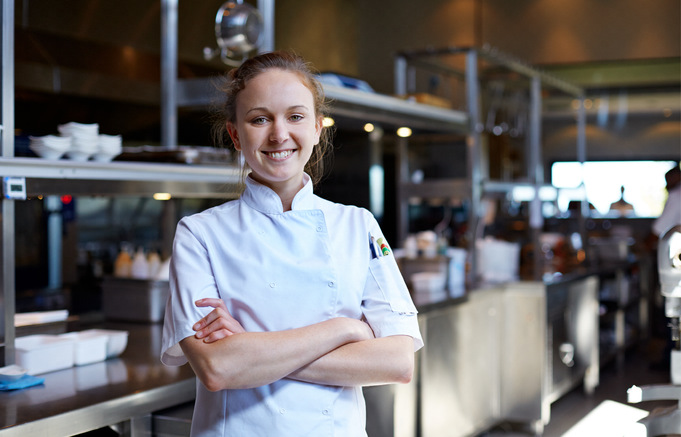 Klaus Vedfelt/ Royalty-free via getty images

The most famous chef will depend on who you ask, and many countries will have their own most famous chefs, and it depends on how you define fame. Arguably one of the most famous chefs on our list is Gordon Ramsay, who is well-known throughout the world thanks to his TV shows, online content, and successful restaurants. Of course, that might not mean that his culinary skills are the very best in certain areas, compared to other great chefs and their specialties.

The impact of top chefs on the culinary industry

As well as being incredible cooks and giving people the chance to savor memorable meals, the top chefs have a huge impact on the culinary world as a whole. Some of the ways that famous and successful chefs have influenced the culinary industry include the following.
New techniques: Many top chefs pioneer new culinary methods. With their creative ingenuity, great chefs will invent new techniques, teaching them to the chefs they work with.
New trends: Top chefs will also be responsible for setting trends in the culinary world.
Inspiring new chefs: Many famous chefs, including chefs with TV shows, online content or books, directly inspire more people to take up the culinary arts. In the case of some chefs, such as Alain Ducasse, they will also make sure that there are opportunities for new chefs to learn their culinary skills.

Why are chefs important to the food industry?

Chefs are at the forefront of everything that happens in the food industry. Without chefs, there would be no restaurants or cafes, and we'd lack many interesting items to buy in shops, other than basic ingredients. Chefs are vital to make sure that we keep exploring new realms of cuisine, such as sustainable cooking, fusion cuisine, and more.

What is the typical career path for a chef?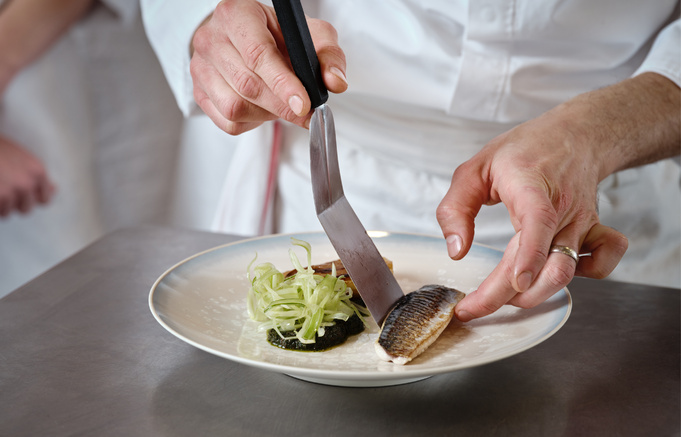 The typical chef career path will usually start one of two ways. One is through getting experience in an entry-level role. This means working as a kitchen porter or cook and getting experience to help you advance to higher positions.

The other route is getting a culinary arts degree or diploma. These specialist courses will help you gain the skills and knowledge you need to start a career in a higher-level culinary role.

Once you have the relevant skills and experience, you can start to aim for roles such as head chef or executive chef. You could also look at starting your own restaurant. Many of the top chefs in the world own their own restaurants where they have complete creative freedom over the food they serve and how it is presented.

Intensive culinary diploma for career-changers

Inspired to move into the culinary world? Our immersive courses combine essential knowledge with entrepreneurial skills so you can start your own food business.

Conclusion

It can be a challenge to pick the top chefs in the world since it's a highly competitive field and many chefs have a particular niche in which they may be considered exceptional. However, great chefs are well renowned for helping guide the industry when it comes to new techniques, trends, and ideas.

If you want to become a great chef, an excellent starting point is studying at a French culinary school. This will help you get the skills and experience you need to kick-start your culinary career. With experience in a professional kitchen as well as world-class training, you will learn the skills and techniques to make your name in the culinary world.