French pastry school
If you have a passion for pastry, baking and desserts and really want to master the art of French patisserie, you need to learn from the experts at a pastry school in France.
What you'll learn at a French Pastry School
While you can learn lots about the art of pastry making anywhere, there is no better place on earth to study French pastry arts than at a renowned culinary institution in France.
French pastry has never been more influential as it is today, with the country's skilled practitioners in high demand around the world.
It's little wonder those who wish to reach the pinnacle of pastry arts choose to train at a French pastry school.
The best French pastry schools will teach you the fundamentals, theory, practical techniques and latest trends in pastry and dessert making.
Among the key skills you will develop at a French pastry school include:
Viennoiserie and French bread making
Chocolate decoration techniques and sugar craft
Entremets and gâteaux making
Confectionary, ice creams and sorbets
Contemporary restaurant desserts
Petits fours and chocolate techniques
Afternoon tea and travel cakes
If you really want to excel, look for a culinary school in France that offers a combination of mastery in pastry arts with the professional and managerial know-how you'll need to become a leader in the field and the entrepreneurial prowess required to run your own successful business.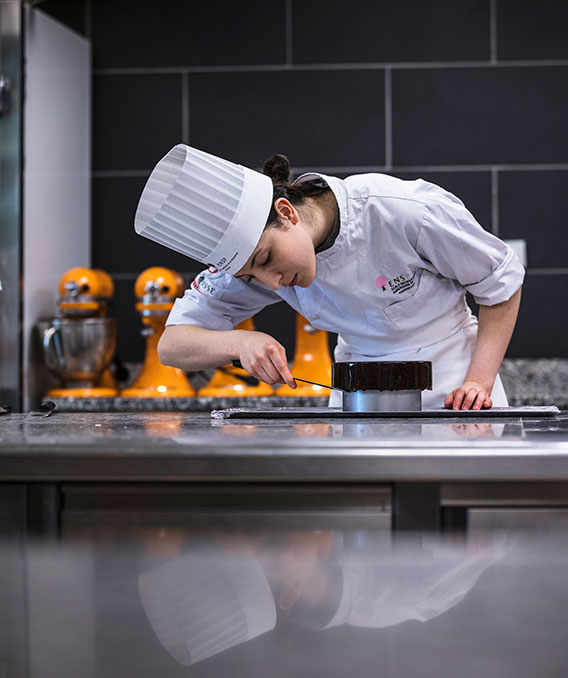 What to look for in a pastry school
Not all French pastry schools are the same, so if you are set on a French pastry arts education, there are several key characteristics to look out for. These include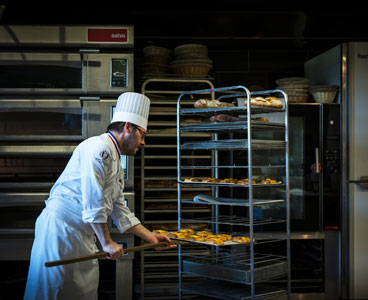 Facilities
Great facilities can make all the difference, so look for a school that offers high-end, state-of-the-art kitchens, training labs and classrooms.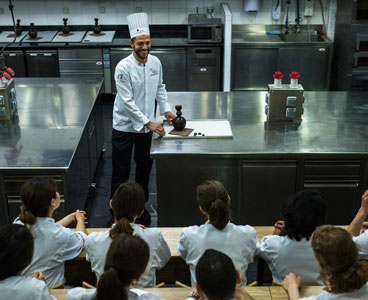 Faculty
Schools that employ master patissiers, artisan bakers and high-end dessert makers offer the best baking and pastry arts education.
Check the student-to-faculty ratio to so you can get the attention and guidance you need.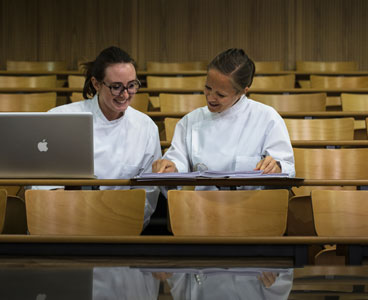 Practical and business skills
You should look for a combination academic study and practical, hands-on learning.
The best pastry arts schools will provide workshops where you get to hone your skills alongside business and management courses that prepare you for leadership.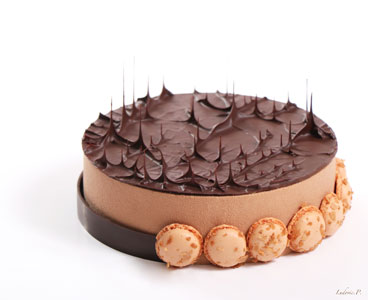 Reputation
The best baking and pastry arts schools will be accredited by an independent education body that guarantees certain standards of teaching and will be world renowned for their pursuit of excellence in the culinary arts.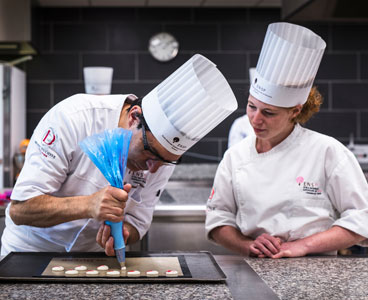 Real-world exposure
The best baking and pastry arts schools will offer at least one internship opportunity to give you the kind of valuable work experience you'll need to give you the edge.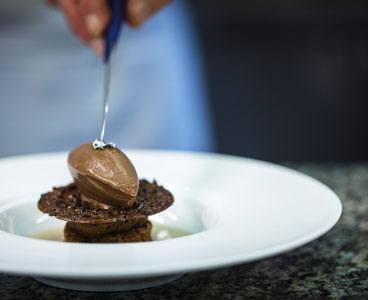 Employability
Find out how many of the school's graduates find jobs once they've completed their studies and where they end up working.
The best schools will have alumni working in some of the world's best restaurants and hotels.
How long does it take to become a French pastry chef?
Becoming a French pastry chef takes time and dedication, but the length of your studies will depend on your current level of skills, experience and ambition.
French pastry schools offer a range of study options for students at all levels, from two-month essentials courses and nine-month diplomas to three or four-year Bachelor's degree programs.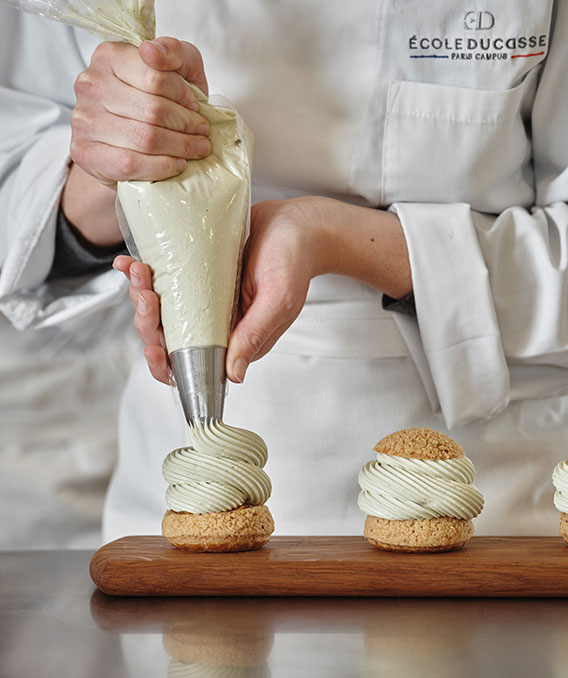 French Pastry school for Undergraduates
French Pastry school for Undergraduates A baking and pastry arts degree is the perfect preparation if you have designs on becoming a skilled practitioner and recognized in the industry.
Typically three to four years in length, undergraduate pastry arts degree programs cover the traditional and modern pastry, bread and dessert-making techniques, presentation and design skills, managerial know-how and entrepreneurial skills.
The better schools will offer internships and other opportunities to gain valuable real-world experience in the industry, the kind of experience that will give you the edge in a competitive job market.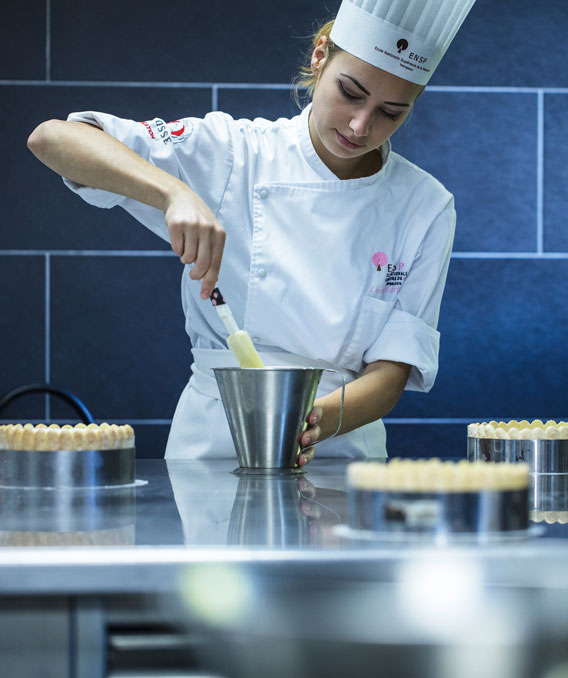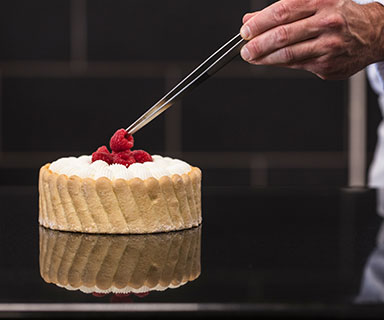 Study a Bachelor in French pastry arts
Learn to master the essentials of French pastry arts at the École Nationale Supérieure de Pâtisserie or at our campus in Paris
Learn more
French Pastry school for career switchers
If you are already working or hold a culinary arts degree but dream of turning your passion for dessert-making into a full-time career, French pastry schools offer a number of program options.
From two-month courses that cover the essentials of French pastry arts to basic and advanced diplomas of up to nine months, there are programs available that cater for people wanting to switch to culinary careers at all levels.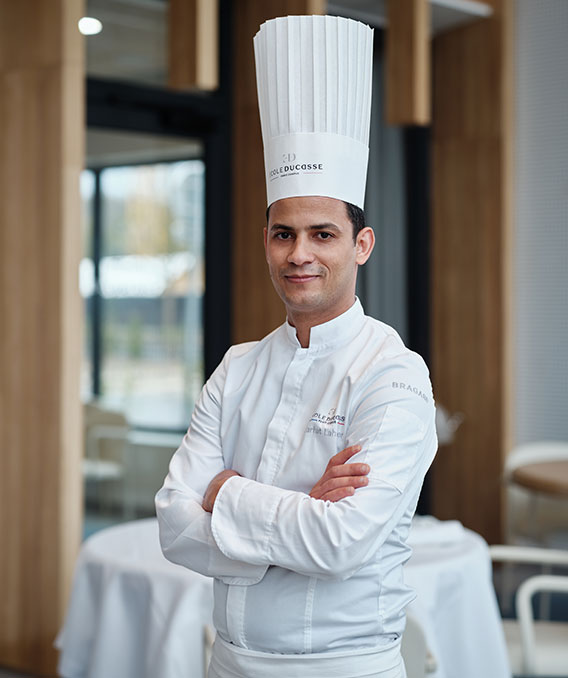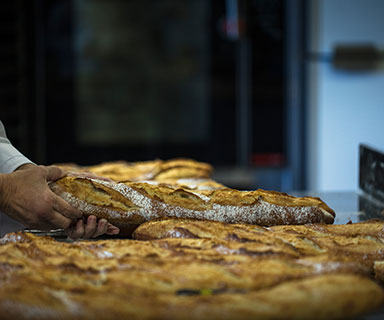 Start a new career as a pastry chef
Studying for a French pastry arts diploma at Ecole Ducasse is a great way of realizing your dream of switching careers to become a pastry chef
Learn more
Frequently asked questions
Where can I study patisserie in France?
France is the recognized home of pastry arts and remains the best place in the world to study the craft. While there are some notable schools outside the capital, particularly the École Nationale Supérieure de Pâtisserie in Yssingeaux near Lyon, most of the renowned French patisserie institutions are located in Paris.
How do you become a pastry chef in France?
While there are some pastry chefs who learn the art while working on an apprenticeship, the usual way is to study at a French pastry arts school. The best institutions offer baking and pastry arts programs to suit students at every level, from intensive two-month essentials courses to three-year Bachelor's degrees.
Learn more about Culinary Arts