Chocolatier
If your love of chocolate goes beyond munching Hershey bars and chocolate chip cookies, there are programs available that can help you turn your passion into a professional career as a chocolatier.
What is a chocolatier?
A chocolatier is a chef who specializes in chocolate, crafting confectionery such as truffles, bars and other chocolate-based desserts such as tarts, cakes and pastries.
They are different from chocolate makers, who create chocolate from cocoa beans and other ingredients.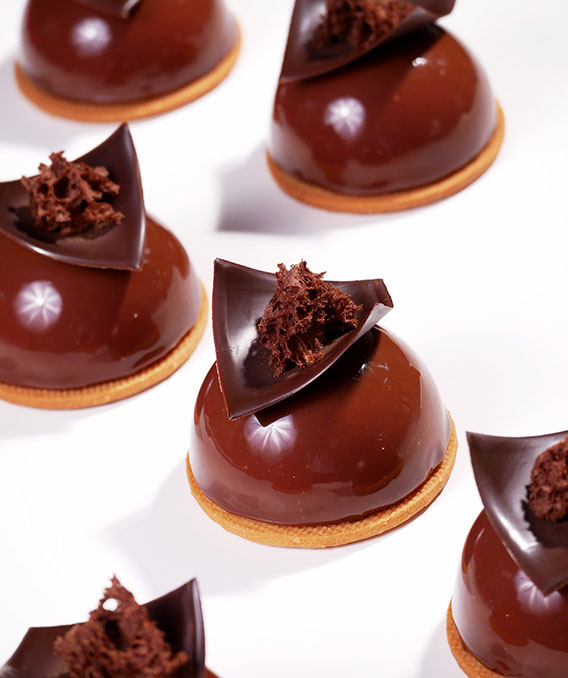 What does a chocolatier do?
Chocolatiers can be tasked with all aspects of the confectionery process, from recipe design and making to display and selling.
As well as making artisan chocolates and desserts, they will frequently create elaborate and artistic bespoke showpieces for events and festivals such as Easter or Christmas, so they need to master high-level skills and techniques.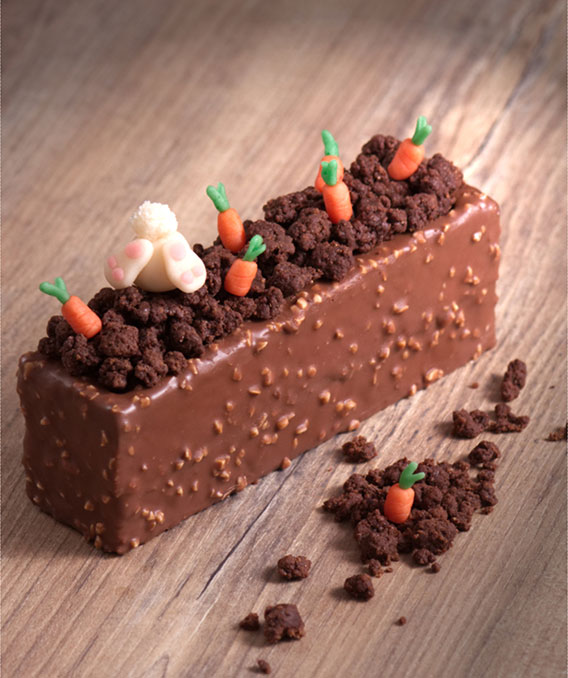 Is chocolatier a career?
Being a chocolatier is a highly respected, rewarding career and the best way of becoming one is to learn from qualified professionals, either as an apprentice or at a recognized culinary school. There are a number of career options for chocolatiers who make the grade.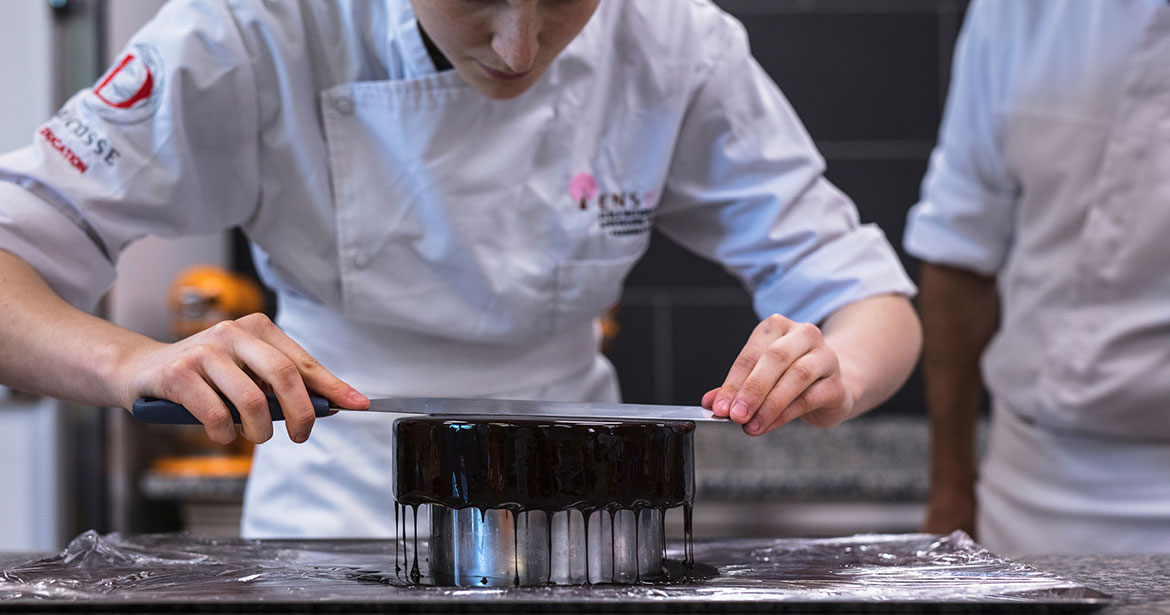 Entrepreneur
Running your own independent venture as a chocolatier, usually an artisanal chocolate shop or a specialist chocolate catering business.
Chocolatier and confectioner
Employed by high-end boutiques, hotels, restaurants or manufacturers to design and make artisan chocolates and desserts.
Chocolate and confectionery design
Concentrating on the more creative side, this involves devising new recipes and using innovative techniques.
Chocolate production
Working in a chocolate manufacturer's production facilities overseeing large-scale chocolate making in a factory or other industrial setting.
How to become a chocolatier
Being a chocolatier requires incredible skill, dedication, creativity, dexterity and in-depth knowledge.
Like with culinary arts or patisserie, if you want to become a chocolatier, you have to learn the art from another one.
As a chocolatier, you will need the ability to work under pressure, have a keen eye for detail and a good knowledge of the science behind chocolate making.
Depending on your chosen career path, you'll also need people skills and entrepreneurial prowess. While there are chocolatiers who have learned exclusively on the job, in such a competitive industry, it's worth gaining the edge.
And while you will not need a culinary arts degree, it is worth acquiring recognized qualifications from a renowned culinary school.
How many years does it take to become a chocolatier?
It can take years to perfect the art of being a chocolatier, but the first step is to make sure you get quality training at a culinary school.
The type of program you need will depend on your ambitions, but in general, your chocolatier education could consist of anything from a two-month essentials course for enthusiasts to an intensive diploma program of up to eight or nine months.
And if you are considering a career as a chocolatier, you can learn all the essential skills and a lot more on a Bachelor's degree program in pastry arts, which could last more than four years.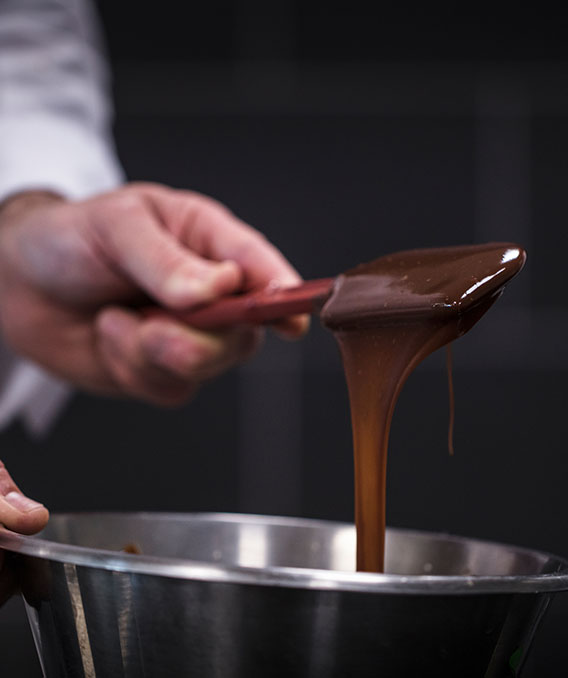 Master Chocolatier
A Master Chocolatier is one who has mastered the artistry of chocolate.
That involves working with chocolate to create not only desserts and chocolates but also finely crafted pieces of art with chocolate.
Master Chocolatiers have to understand the science behind chocolate, perfect the technical aspects and develop unique flavors, which takes many years of practice. In particular, they need to master:
Tempering – heating and cooling the chocolate to achieve shininess and 'snap'.
Molding – taking liquid chocolate, pouring it into a mold and letting it harden.
Sculpting – using molds, pieces of chocolate and decorative techniques to create designs in chocolate that at their best are considered works of art.
The best place to learn these fundamentals of chocolate – the foundations of becoming a Master Chocolatier – is at a recognized culinary school or French pastry school.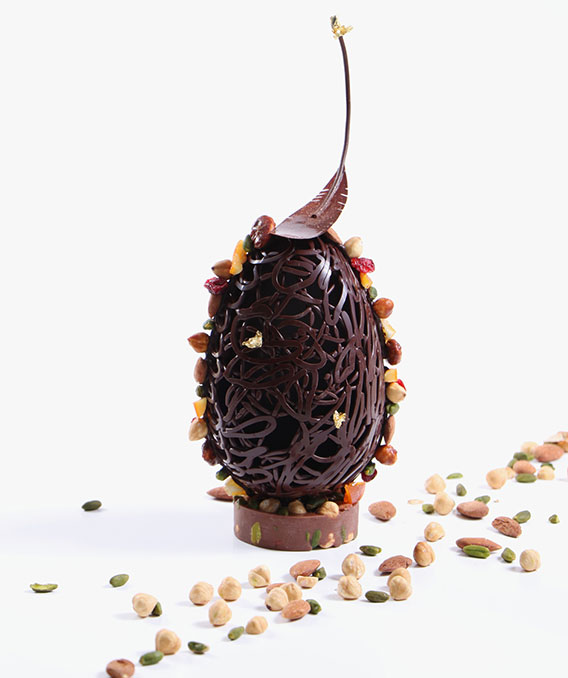 Chocolatier school
Studying at a culinary school in France can give prospective chocolatiers the perfect platform for a long and rewarding career.
Not only do renowned institutions have state-of-the-art facilities where students can learn and hone their essential skills, they also have expert tutors who can share the benefit of their experience and help students master the art.
There are many schools offering a variety of different programs, so if you are set on a career as a chocolatier and want a recognized qualification, it's worth finding the right one for you. Among things to look out for are:
Program content that combines academic theory such as the chemistry of chocolate with hands-on exposure to all the practical techniques you will need
Expert faculty with proven experience in the field as well as academic excellence
An institution with a great reputation and tradition of producing quality chocolatiers High-class facilities and state-of-the-art kitchens where you can hone your technical skills
Academic content that covers people skills, design, packaging and entrepreneurial principles as well as the fundamentals of being a chocolatier.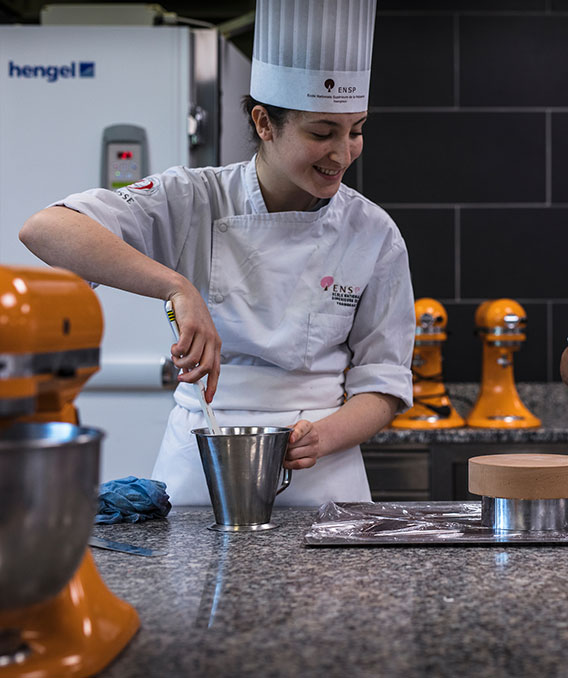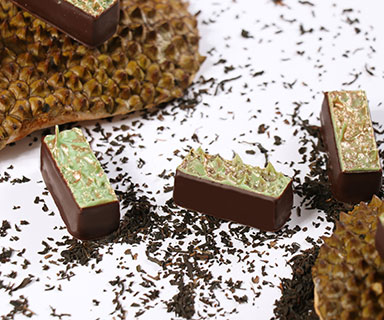 Learn all you will need to become a chocolatier at Ecole Ducasse
The perfect combination of academic content, practical experience, expert faculty and brilliant facilities.
Learn more
Learn more about Culinary Arts