Is culinary school worth it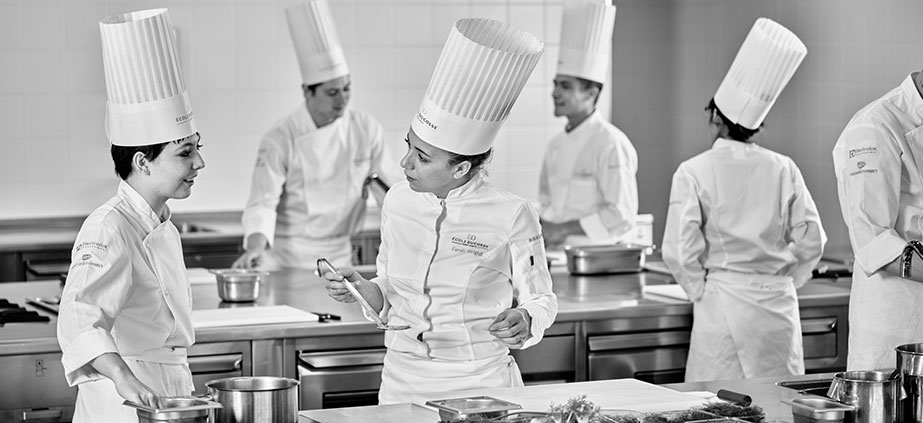 Culinary school takes time, effort and financial investment, so it's not for everyone. But if you have a true passion for culinary arts and want to reach the top, studying at a culinary school is one of the best ways to get there.

What are the pros and cons of culinary school

Culinary schools are great places to learn all about the culinary arts, whether you're a school leaver, an ambitious graduate or a career changer.
Many who go into the culinary arts decide against studying and prefer to learn on the job.

That's fine, but if you truly want to reach the highest standards, studying for a culinary degree at a renowned culinary arts school is definitely something you should consider.

So, what are the pros and cons? Read on to find out.


Pros and cons of culinary arts

Pros

You get to learn directly from world-class professionals and acquire culinary skills faster

- Students at culinary schools are taught by top-class chefs who give you the benefit of their years of experience and knowledge of culinary techniques.

- Some of the top culinary schools, such as the Ecole Ducasse, have Michelin-starred chefs guiding their philosophy, meaning you get an even higher standard of culinary education.

You will master the most advanced classical techniques and the latest trends

- Investing in a culinary school education means you can become a true master of the culinary arts and genuinely earn the white hat.

- The best culinary institutions teach you the fundamentals of classical cookery as well as the latest techniques and trends, so when you graduate, you won't feel out of place in a modern kitchen.

You can gain real-world experience from internships at high-end restaurants

- Attending a good culinary school means you will be exposed to higher-end restaurants through valuable work experience - the kind of places you could never get to from the street.

- Only through studying at a renowned culinary institute will you develop the kind of skills and connections you will need to unlock internship opportunities at Michelin-starred restaurants.

You boost your career opportunities at the upper end of the culinary industry

- Studying at a culinary school not only exposes you to the restaurant industry through your internship, it also opens doors.

- A top culinary school's name will go a long way to helping you land your first job, while good schools often have a thriving network of alumni who can help with introductions in the culinary world.

You learn on the latest equipment and hone your skills in a professional environment

- A good culinary institute will have access to world-class equipment and you will get to learn in kitchens that look just like those found in top restaurants.

You will learn the entrepreneurial skills you need to start your own business

- When you're a chef, it's important to know how to manage suppliers, source ingredients and market your business as well as run a kitchen and you will learn these skills at a culinary school.

- The best culinary schools go even further, teaching you the entrepreneurial skills you will need if you want to open your own restaurant.

You can immerse yourself in haute cuisine by living and studying in the home of gastronomy

- There are culinary schools all over the world, so you can learn the culinary arts in far flung places with strong culinary traditions.

- With schools such as Ecole Ducasse, you can study in France, the home of gastronomy where you can not only learn from the best, you can also live and breathe the culinary arts.
Cons

A culinary education takes time and commitment

- Becoming a top chef takes time. As well as the knowledge and expertise you will need to reach the top, you also have to put your personal life on hold and dedicate years to mastering the skills that will make you a top chef.

- If you choose to learn on the job instead of at culinary school, you may be earning a decent amount of money and acquiring some basic knowledge, but can you be sure your learning is structured in the right way? There is a risk of stagnation if you decide against taking some kind of formal culinary program.

It's a financial investment

- There's no escaping the fact a good culinary education is not free and you will need to make a financial investment if you want to attend culinary school.

- But for many people, it's a good investment in the long run.

Among the many things that that make that expense worth it:

- Access to industry leading professionals who can accelerate you to the highest standard quickly
- Contacts that can unlock internships at some of the most highly regarded restaurants
- The kudos of the having attended a renowned institution that will help you stand out from the crowd and reassure employers about the standard of your education
- The business acumen you acquire, meaning you can manage a restaurant or run your own business.

It's difficult to juggle family and social life with a culinary education

- Not everyone who attends culinary school is straight out of high school and many students have to fit their studies around family and work commitments.

- If you have to work while studying, you will never get to see your family and friends because you will always be in the kitchen. But those with a true passion for food always find a way to make it work and some schools offer flexible learning programs that can help.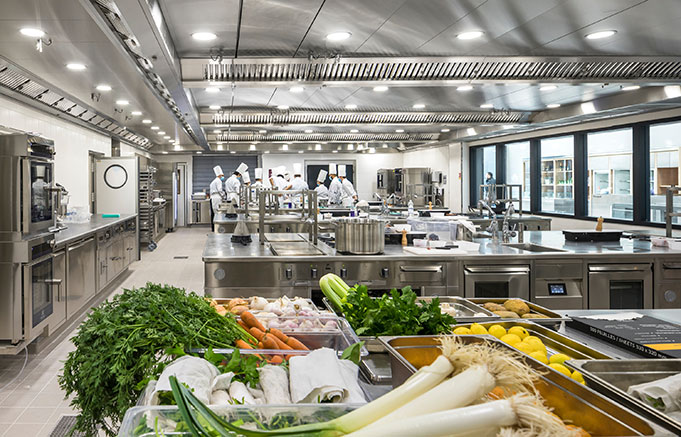 Should I go to culinary school?

While not for everyone, culinary schools enable students to channel their passion for food in a structured way that makes becoming a top chef more realistic.

To get the most out of it, you need to have the drive and commitment and be prepared to work hard. But if you really want to reach the top, culinary degrees will help.

That's especially true if you take a Bachelor's degree in culinary arts, which is a program that covers all the fundamentals and more while also giving you a real taste of what life in a professional kitchen is really like through internships.

Culinary school graduates are highly sought after in the industry because employers value not only the course content but also the kind of discipline a culinary degree program will instil in students.


What should I know before going to culinary school?

If you have decided to attend a culinary school, you should be aware that it is not only a financial investment - it's also an investment of time.

But if you are serious about becoming a chef, it's a genuine investment in yourself too, because it's the best route to gaining the skills and expertise you will need to reach your goals.


Is culinary school expensive

Depending on where you choose to study and the duration of the culinary program you take. Attending a culinary school, the costs will vary from school to school.

But most culinary professionals view it as money well spent, because getting a good culinary education at a renowned school has a whole host of benefits, including:

- Access to faculty who are experts in their field
Internship opportunities you could never imagine without being a culinary student
- Business acumen that will be invaluable if you decide to open your own restaurant.
- Culinary graduates view the initial cost of their education as an investment in themselves and this is borne out in the job opportunities they unlock having the reputation of a good culinary institution behind them.


Will I have fun at culinary school?

Although it's hard work, there is no better place in the world than a culinary school if you are passionate about food and eager to learn from the best.

You get access to top chefs every day, work alongside like-minded people who share your enthusiasm and drive to succeed and train on high-end equipment in state-of-the-art kitchens.

If your goal is to work in the food industry, culinary school will give you the perfect platform from which you can continue to grow and make your mark as a chef.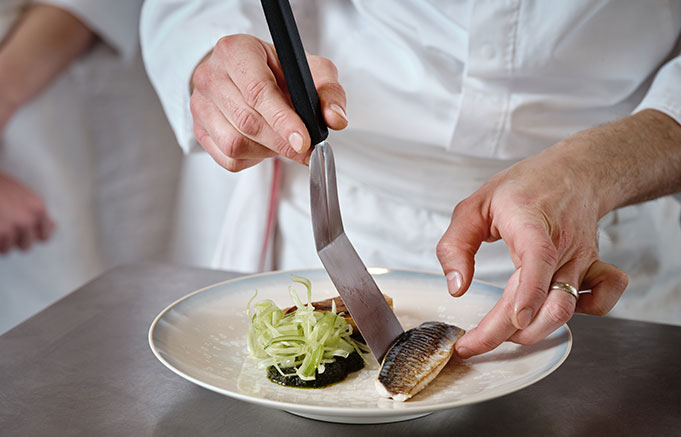 How long does it take to finish culinary school?
The length of your culinary education entirely depends on what stage of your career you are at and which of the many culinary school programs you decide to study.

For high school leavers taking a Bachelor's culinary degree, you should expect to spend at least three years studying before you graduate, especially if your program includes an internship.

Those looking to improve on the skills they already have or seeking a change of career may opt for a diploma instead, which generally takes around nine months.
Will culinary school get me a job

There are few guarantees in life, but what's clear is that a culinary education at a renowned school makes it much easier to land your first role on graduation.

As well as demonstrating you have learned the right variety of skills you will need, a culinary education will show employers you have the determination and commitment to the culinary arts.

Not only that, real-world experience is highly valued by restaurants, so programs with internships can be a game-changer.


Train to be a chef at one of the best culinary schools around

With expert faculty, incredible facilities and unrivalled industry connections, Ecole Ducasse offers a culinary education that provides a great return on investment