How to become a chocolatier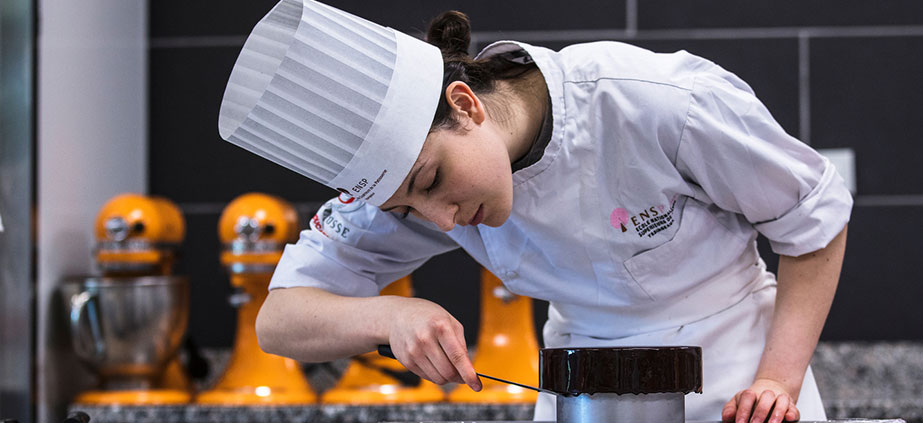 While there are no official qualifications to become a chocolatier, taking some kind of confectionery course is a brilliant way of turning your passion into a career.

How long does it take to become a chocolatier?

Being a chocolatier is a lot of hard work. You will have to practise constantly to master the skills you will need to perfect what is considered a combination of science and art.

And if you want to reach the heights of a master chocolatier, it could take years to achieve your professional goals. The beauty of it is, anyone with a genuine love of chocolate can become a professional chocolatier.

While you can teach yourself, the best way of becoming one is by training under qualified professionals, either as an apprentice or on a professional chocolatier program at a recognized culinary school.

Many aspiring chocolatiers study to be a pastry chef on a Pastry Arts program. It's a great way of developing the culinary skills you will need if you want to specialize and become a chocolatier.
What is the difference between a chocolatier and a chocolate maker?

A chocolatier is a chef who specializes in chocolate, crafting confectionery such as truffles, bars and other chocolate-based desserts such as tarts, cakes and pastries.

As well as making artisan chocolates and desserts, they will frequently create elaborate and artistic bespoke showpieces for events and festivals such as Easter or Christmas, so they need to master high-level skills and techniques.

They are different from chocolate makers, who create chocolate from raw cocoa beans and other ingredients.

What skills are needed to be a chocolatier?

As a chocolatier, you will need to demonstrate:

- the ability to work under pressure
- a keen eye for detail
- a good knowledge of the science behind chocolate making
- artistic flair and creativity
- people skills
- entrepreneurial prowess.

That's not all. If you truly want to become a chocolate expert, you will need a thorough understanding of chocolate. You'll also have to master the fundamental techniques, such as:

Tempering – heating and cooling the chocolate to achieve shininess and 'snap'.
Molding – taking liquid chocolate, pouring it into a mold and letting it harden.
Sculpting – using molds, pieces of chocolate and decorative techniques to create chocolate works of art.


While there are chocolatiers who have learned exclusively on the job, in such a competitive industry, it's worth gaining the edge – and the best way to do that is to acquire recognized qualifications from a renowned culinary school.


Culinary schools not only offer programs taught by experts in their field, they also provide students with high-end facilities and kitchens in which to practise their art and hone their skills.




How to start a chocolate business

As a fully qualified chocolatier, you can take a job in a hotel, restaurant, boutique chocolate shop or in the chocolate industry.

But many people choose to run their own chocolate business. As a entrepreneur, you could be:

- running your own independent artisanal chocolate shop or specialist chocolate catering business
- designing and making chocolates and desserts for high-end boutiques, hotels, restaurants or manufacturers.
-devising new recipes and using innovative techniques.

To succeed in any of these businesses, you need to have the right technical skills. But you also need a strong working knowledge of business practices, including accounting and finance, sourcing, customer service, dealing with suppliers and marketing. With a good culinary education, you will develop both technical and entrepreneurial skills.

Can you make money as a chocolatier?
Being a chocolatier can be a highly rewarding career. In general, if you are an entry-level chocolatier, you will start out on the minimum wage, which will increase as you work your way up. Those who run their own independent shops or business can earn much more, while master chocolatiers can command incredibly high salaries.

Chocolatier career

As a professional chocolatier, there are many career paths open to you. Among these are:

Chocolatier and confectioner – employed by high-end boutiques, hotels, restaurants or manufacturers as a dessert and chocolate maker.
Chocolate and confectionery design – concentrating on pioneering new recipes and innovative chocolate creation.
Chocolate production – working in a chocolate manufacturer's production facilities overseeing large-scale chocolate making in a factory or other industrial setting.
Entrepreneur – running your own business, usually an artisanal chocolate boutique, design consultancy or catering venture.
Professional chocolatier courses

By far the best way to learn all the required professional skills, techniques and knowledge you will need to become a chocolatier is to take one of the many relevant courses you can study at a recognized institution.

While it might be difficult to find a specialist chocolate school, most culinary schools will offer a suitable program or degree. While many offer pastry arts programs, which cover the different aspects of chocolate making, prospective chocolatiers should look for:

- program content that combines academic theory and hands-on exposure to all the practical techniques you will need
- expert faculty with proven experience in the field as well as academic excellence
- an institution with a great reputation and tradition of - producing quality chocolatiers
- high-class facilities and state-of-the-art kitchens where you can hone your technical skills
- academic content that covers people skills, design, packaging and entrepreneurial principles as well as the fundamentals of being a chocolatier.

If you are looking to take your first step into the exciting world of being a chocolatier, a great starting point is the French Chocolate and Confectionery Arts Essentials course at Ecole Ducasse.

Aimed at chocolate lovers and entrepreneurs with no previous experience, this 2 months program lifts the lid on the skills and techniques that have made French chocolatiers the envy of the world.

As well as learning the fundamental techniques, you will also gain insights into new trends, tips on sourcing ingredients and real-world experience through company visits.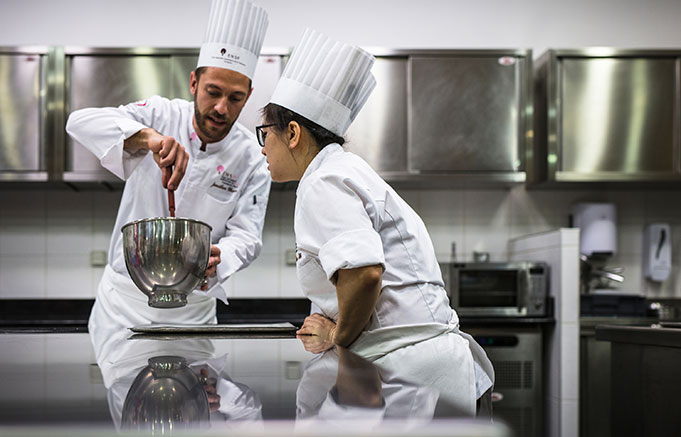 Chocolatier certification

There are many classes you can take at colleges or schools that cover all the different aspects of the chocolate-making process, but to take your passion and turn it into a career, you need to be able to show evidence of your newly learned skills.

So it's really important any program you take comes with some type of certification to prove you have attained a certain level of mastery.

The better culinary arts schools offer recognized certification with their entry-level programs and Ecole Ducasse is no exception. Successful completion of its French Chocolate and Confectionery Arts Essentials course will mean you come out with written proof of your chocolatier credentials.

Study the French Chocolate and Confectionery Arts Essentials course at Ecole Ducasse

Perfect for beginners and entrepreneurs, this chocolatier essentials 2 months course will allow you to gain a certification from one of the best culinary schools in the world